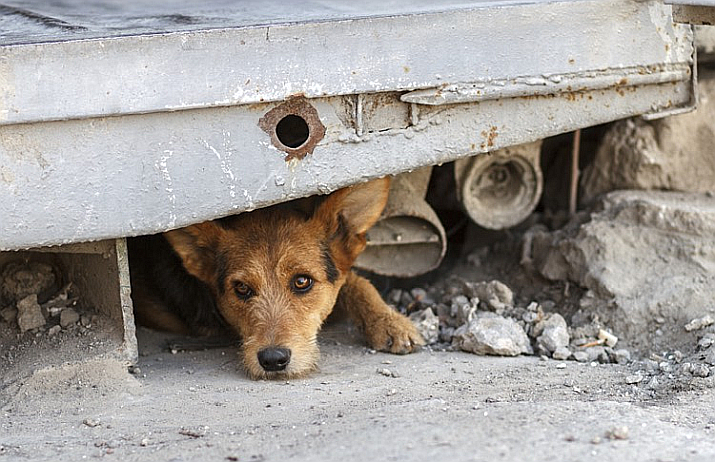 Puerto Vallarta, Mexico – It will happen to you. Whether you're vacationing in Mexico or living here part or full time, you'll likely be faced with this question: I found a dog, now what?
Mexico has the largest street dog population in all of Latin America. It's estimated that 70% of dogs in the country are homeless and on the streets. And there are many more dogs with owners who are treated poorly and need help. While people living here are aware of the issue, for the most part, newcomers are often stunned and clueless as to what they should do if they see a dog in the streets or in need.
Most people will post or ask for rescue or shelter information when they see a street dog. While that's a great first step, every shelter is over full. Most will not accept new dogs unless they're badly injured or sick. It's a fact of life here that the shelters can't possibly help every dog in need. Taking in dogs requires space and money; which most rescues are in need of.
The most important thing is to assess the dog. Is the dog injured, does it look sick, is it aggressive, is it skinny? Or is it simply a dog in the street? Here are some things you can do if you see a dog needing help.
Protect the dog. Find a leash, a rope, a cord; anything. Get the dog out of harm's way and keep the dog in one place.
If injured or sick, transport or find a way to get the dog to a vet immediately. There is a 24-hour vet in Puerto Vallarta if it's a night or weekend. Many vets in this area will allow you to open accounts. Vet care in Mexico is also much cheaper than in many countries. You can post later on social media asking for donations to help with vet costs if necessary. Worry about the dog first, money later.
Does the dog have an ID tag? Contact the number. Many do not have tags or collars. If it has a collar, note what it looks like.
Post pictures of the dog on Facebook, a full description, and the location. Many people are willing to help dogs here and there are independent rescuers. A dog can't be helped without the location and pictures. Posting without this information does nothing to help and people do not have time to go searching for dogs who may be on the move. Also, post where the dog is protected or a number someone can contact with questions.
If the dog appears relatively healthy and is hanging around, provide water and food. If you see ticks or fleas, consider giving a Simparica or Bravecto, available from any vet.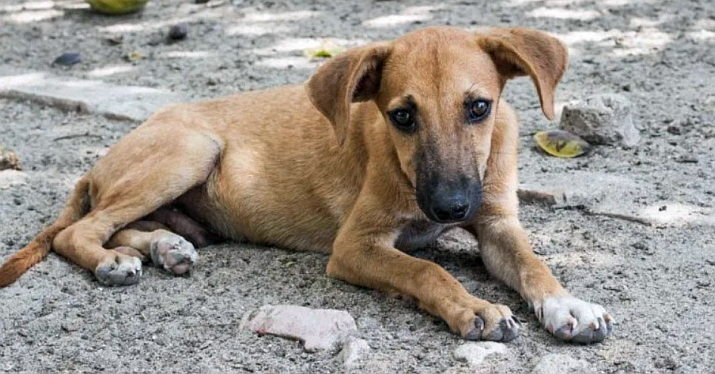 A lot of dogs here have owners and they run all day. Not every dog on the street is homeless or needs help. The animal culture here is different than in many countries so don't be surprised to see street dogs. If you have space and time and see it needs help, take it home or find a place. Get them to the vet for an exam; blood tests, distemper tests, parvo tests for puppies. Erlichea is a tick-born illness almost every dog here has and it's treatable with antibiotics. It can also be why a dog appears skinny.
If possible, have vaccines done. And most importantly, get the dog sterilized. Dogs can live in the streets here but having them spayed/neutered prevents overpopulation and also prevents a highly contagious STD which causes cancerous tumors in unsterilized dogs, Transmissible Venereal Tumors, or TVT. There are many free clinics across the bay, weekly, or have it done in a vet office.
Are you returning home and considering taking the dog with you to foster or adopt? If you've posted and nobody claims the dog, this can be done. Each country has different requirements and any vet can assist you with completing protocols and paperwork. This is also a good time to reach out to any rescue organization with questions about how you can take the dog home. Dogs can also be boarded for a small fee while completing protocols to travel.
Should you see a dog who appears neglected or abused, you can also reach out to rescue groups for advice on how to help the dog. Please understand, that rescues do not have the authority to go take dogs from people. There are ways to help these dogs but through the proper channels by reporting to authorities. Each state has different rules/reporting in place.
Consider donating to local rescues. If you're visiting and have a flight home, reach out to rescues. Many have adopted dogs waiting to go home and they really need flight angels. When adopted dogs leave, it frees up space to help the next dog in need. Know that anything you personally can do to help a dog, and taking action, could be the difference between a dog living or dying, or being safely returned home. And we promise you'll feel good knowing you helped a dog in need.
To report animal abuse or rescue needed in Puerto Vallarta, please call 911 and request the Green Patrol (Patrulla Verde), or call the City Shelter at 322-293-3690.
There is also a reporting system for mistreatment, abuse, and neglect for All animals in the municipality of the Bay of Banderas. Phone number: 322-160-2886 Email: regulacionambientalbadeba(at)gmail.com
Please report address and cross street and, if possible, send photos and videos.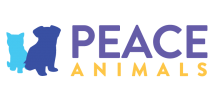 Founded in 2013, PeaceAnimals is a free mobile spay/neuter program operating primarily in the greater Banderas Bay area of Puerto Vallarta, Mexico. It is a registered Mexican AC (non profit) and has 501 (c) (3) status in the U.S. under the umbrella of Banderas Bay Charities, Inc., which offers tax-deductible receipts in the US, Canada, and Mexico.
For more information, or to make a much-needed donation, please visit peaceanimals.org.