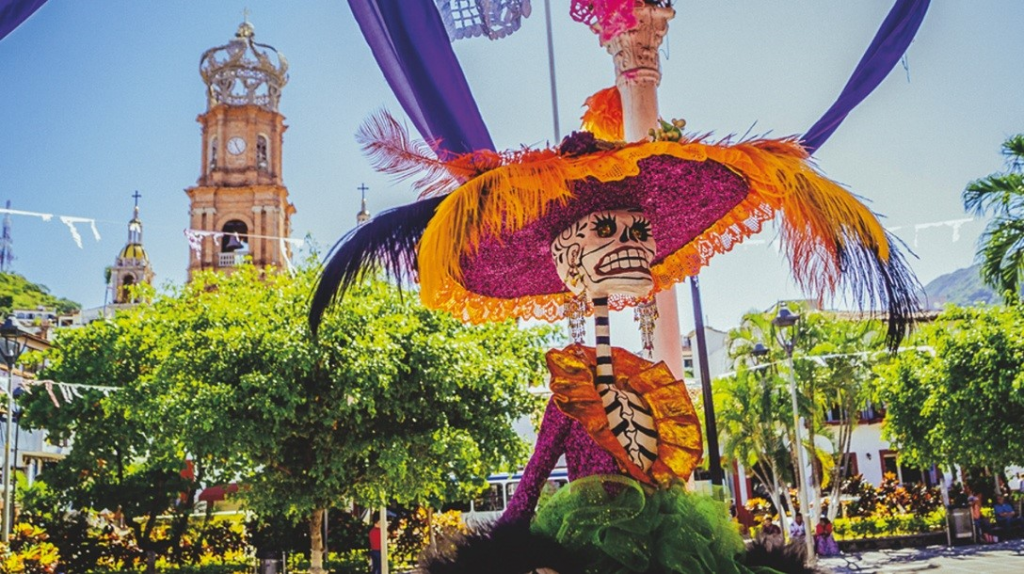 Puerto Vallarta, Mexico – In compliance with the guidelines ordered by the Jalisco State Board of Health, in Puerto Vallarta some activities will be carried out on the occasion of the Day of the Dead, among which are the installation of altars in the municipal palace and of catrinas on the Malecón, as well as a small parade.
This was reported by the manager of the municipal tourism department, Ludwig Estrada Virgen, who explained that the personnel under his command are working in preparation of the Day of the Dead program. "We cannot have kermes, however, we are going to have the display of catrinas on the boardwalk and altars in the presidency because the passage of people does not harm anyone."
He added that another important part of the program would be the realization of a parade, which is a request from the charro groups of the municipality. For health security reasons, the parade "will not be very large and health guidelines will be respected at all times," Estrada Virgen said.
He stressed that the celebration of the Day of the Dead is a celebration of many years that has recently gained more interest in our country in general and in Puerto Vallarta in particular.
"How good that 70 percent of capacity will be allowed in the pantheons (cemeteries), we know that we are at a yellow traffic light, and that is why we are placing some restrictions on the activities that will be carried out during the [Day of the Dead] festivities."
The municipal government is preparing a program strictly for the Day of the Dead, not Halloween, however it is known that many families take their children to the Malecón to ask for sweets, the famous "calaverita," and for this reason it will be discouraged and measures will be taken to avoid large crowds.
Either way, it is expected to be an interesting tourist attraction.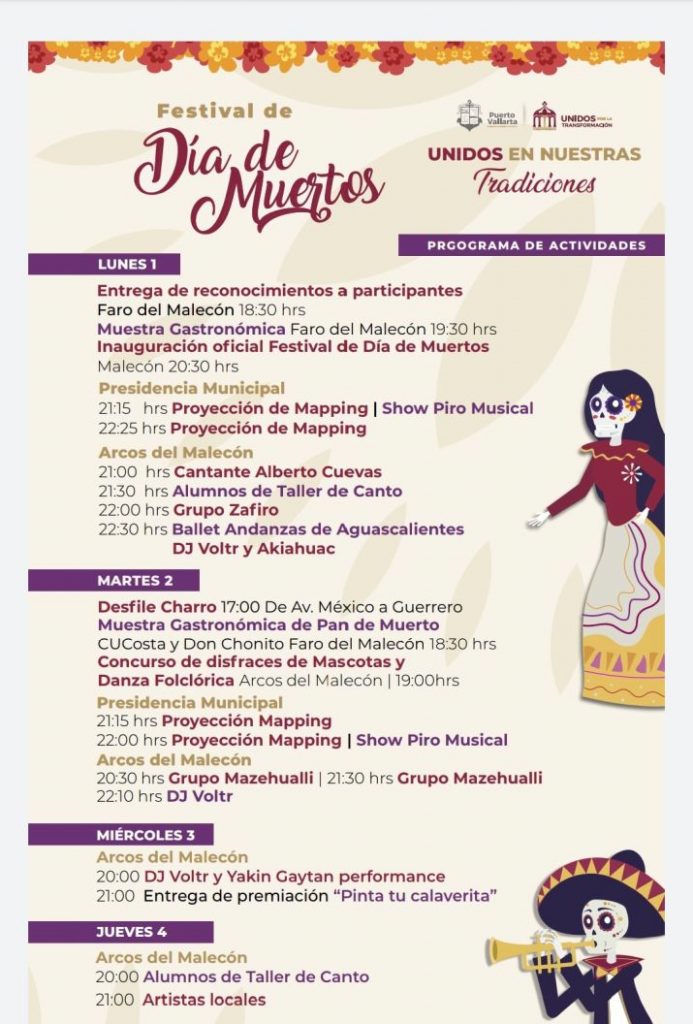 Source: Contralinea