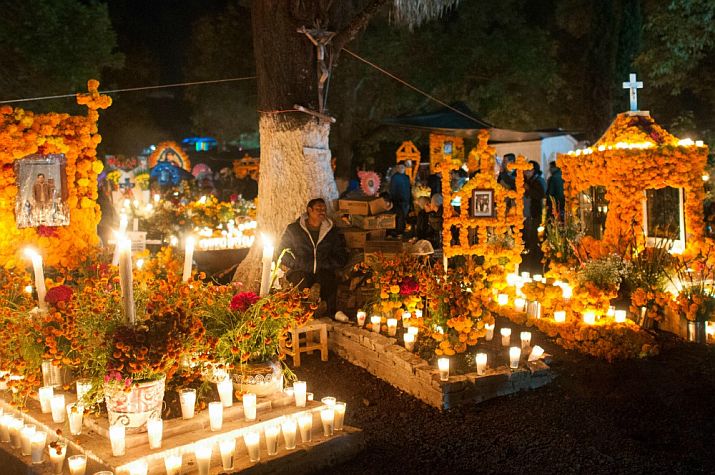 Guadalajara, Jalisco – After the analysis of the COVID-19 indicators and the progress of vaccination in our State, the Health Board met to determine guidelines for risk mitigation during the festivities corresponding to Halloween and Day of the Dead to be commemorated on October 31 and November 2, respectively.
In addition to calling on the population to complete COVID-19 vaccination schedules or start one in case of not having received a first dose, the Health Board established that the pantheons (cemeteries) will be able to operate at 70% of their capacity between October 25 and November 6. The sale of flowers and access to groups of maximum 10 people will be allowed.
Within the cemeteries, the consumption of food and alcoholic beverages is prohibited, only the consumption of hydrating beverages is allowed. Live music around the graves is also not allowed and physical distance between people of at least 1.5 meters must be maintained.
The population is also urged to avoid Halloween parties and, if they are held or attended, ensure that they are in a well-ventilated space or outdoors, as well as verify that measures that mitigate the spread of COVID-19 are in place.
During all activities, the use of face masks, which cover the nose, mouth and chin, is mandatory. People with any condition that predisposes them to greater risk should stay at home.
Source: jalisco.gob.mx