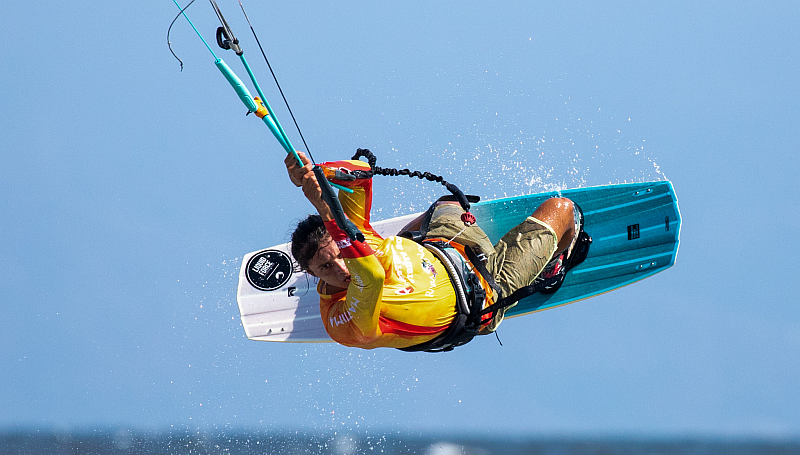 Bucerías, Mexico – Kitesurfers from all over Mexico are ready to hit the beaches of Riviera Nayarit as they prepare for three days of spectacular kitesurfing during the 2023 Festival del Viento (Wind Festival) in Bucerías.
With competitions in six categories scheduled to take place on the waters between Bucerías and La Cruz de Huanacaxtle from May 11-14th, this international kitesurf competition is considered the most important stop on this leg of the National Tour held by the Mexican Kitesurf Association (AMK by its acronym in Spanish.)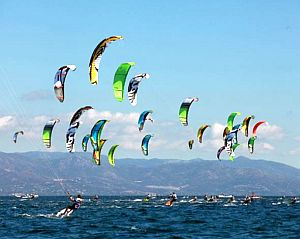 The Bucerías Wind Festival has been growing in popularity and participants over the years. This year, the Wind Fest is expected to bring approximately 200 national and international competitors for a weekend of intense competition in the waters off of Bucerías' shores.
Kitesurfing is a dynamic, athletic, and appealing sport. Riders mount a surfboard that is powered by a kite and the wind, a combination that allows athletes to attain high speeds on the water and make spectacular leaps.
Offering favorable wind and surf conditions, world-class marinas, technicians ready to take care of the specialized equipment this sport demands, first-class hotels and touristic services, and amazing natural settings, the Riviera Nayarit has become a preferred destination for lovers of this extreme sport.
The competitions include Freestyle Pro, Open Freestyle, Downwind (a race for all categories), Big Air (where the prize goes to the highest leap), and Slalom and Long Distance course races, and the public is invited to watch the events from the beaches of Bucerías – free of charge.
Watching all the kites go out at the same time offers a very bright and colorful show during the race, and watching the freestyle competitors' stunts is simply amazing – making this an experience not to be missed!
For more Riviera Nayarit Wind Festival 2023 information, follow FDVMexico on Facebook.