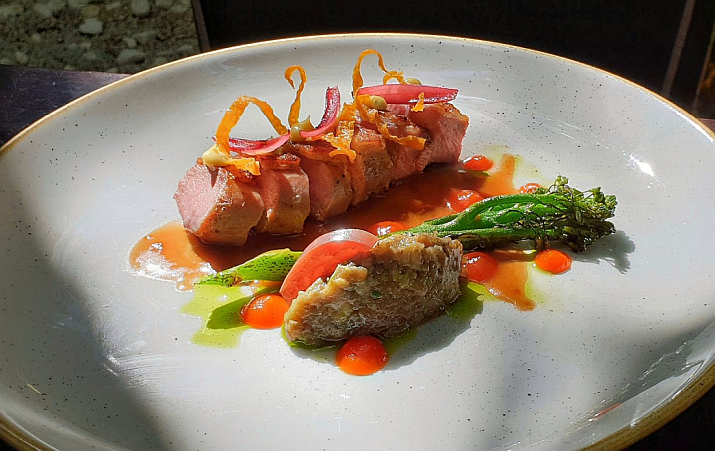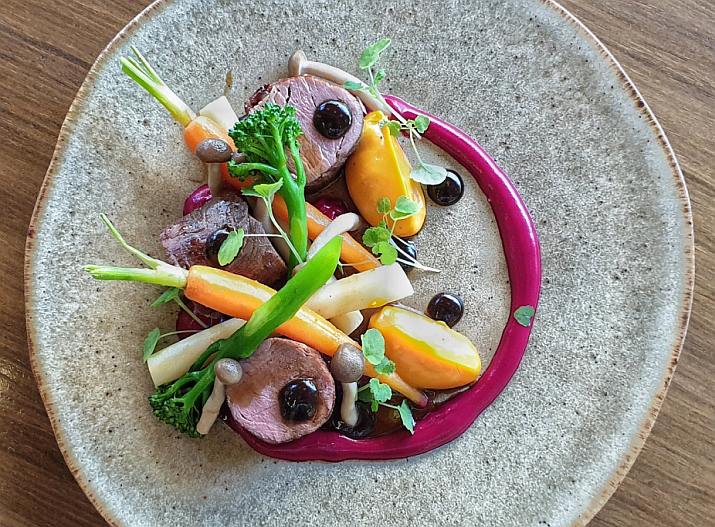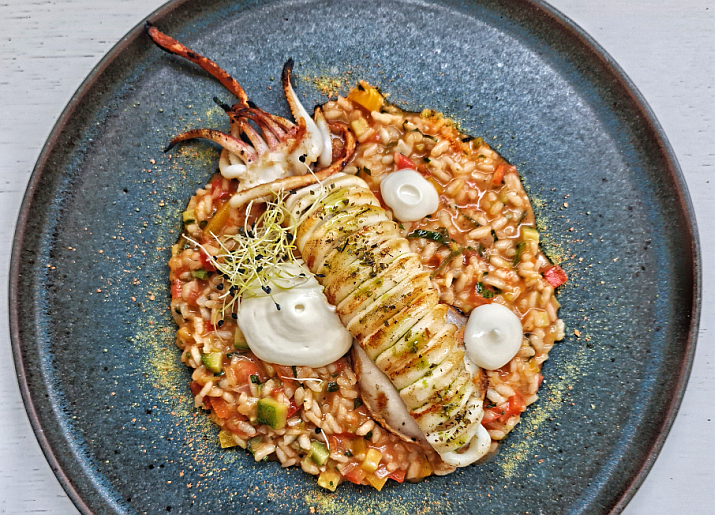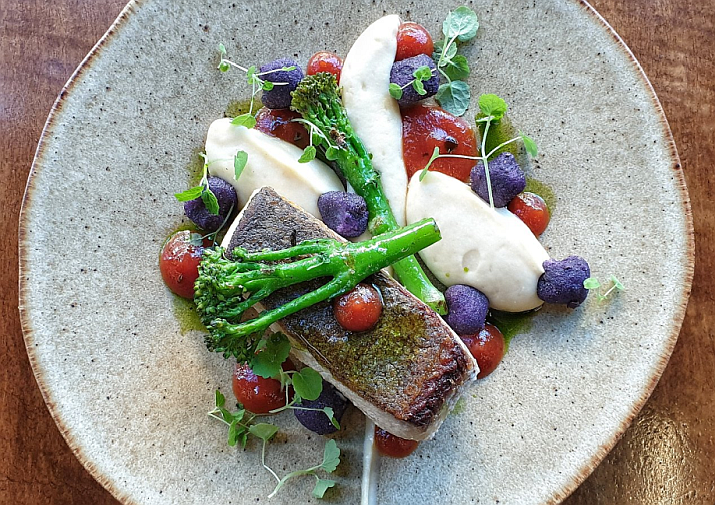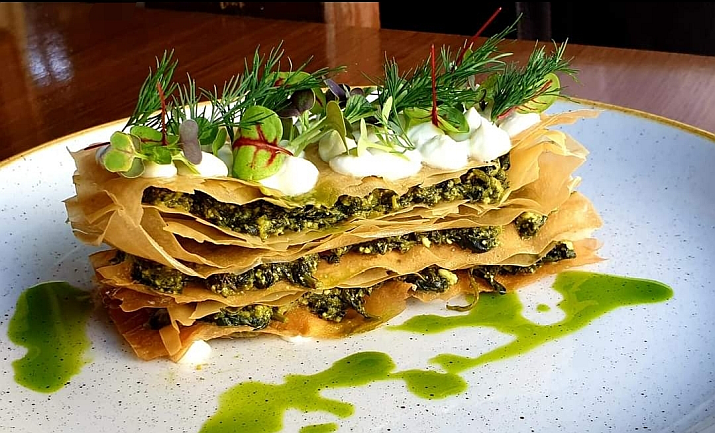 Puerto Vallarta, Mexico – It's a feast for all the senses and you can take part in this experience by attending the Chef's Table at Kaiser Maximilian Restaurant at Olas Altas #38B, Zona Romantica in Puerto Vallarta during the 27th International Festival Gourmet.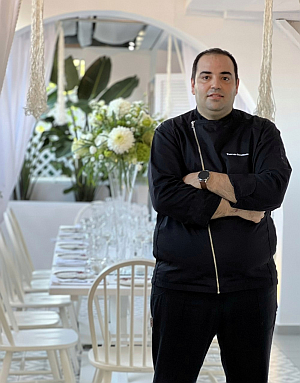 Traditional Greek cuisine with a modern twist will be featured by Guest Chef Tsorvas Ierotheos from restaurant Mikelatos in Skala, on the island of Kefalonia, in Greece. There's a strong tradition there because it is the oldest restaurant in town.
Greece is located in southeastern Europe and was part of the ancient trade routes. It has a rich history and culture culminating in a unique cuisine. When you are eating Greek food you are indulging in dishes that have been around for thousands of years. Though the recipes have evolved, the typical menu is derived from the Mediterranean Triad, wheat, olive oil and wine.
The six course Chef's Table Dinner includes a variety of dishes and wine pairings that will entice any foodie. The culinary treat is on Tuesday, November 15, 2022 at 8:00 pm sharp. The focus is colorful, flavorful Mediterranean style food.
Here's the menu:
First Course
Spanakopita made with Spinach, Feta Cheese, Crispy Phyllo and a Herb Emulsion
Paired with Ouzo Tsantalli, Greece
Second Course
Grilled Octopus, Split Fava Beans, Pickled Onion and a Balsamic Vinegar Gel Sauce
Paired with Pinot Grigio Rosé, Casa Defrá, 2021, Vincenza, Veneto, Italy
Third Course
Sea Bass Plaki – Onions, Tomato, Confit Garlic & Potato Emulsion, Kalamata Olives, Potato Chips & Herb Oil
Paired with 3 Passo Bianco 2020 organic wine, Cielo e Terra, Puglia, Italy, Chardonnay & Grillo, Appassimento
Fourth Course
Moussaka Croquette – Slow Cooked Beef, Tomato Paste, Eggplant, Potato and Béchamel
Paired with Driopi Nemea 2016, Agiorgitiko, Nemea, Peloponeso, Greece
Fifth Course
Lamb Cutlet & Braised Shoulder, Potato Pave, Eggplant Purée, Red Bell Pepper Gel and Thyme Sauce
Paired with Agioritiko Abaton 2017, Xinomavro, Grenache, Limnio, Mount Athos, Greece
Sixth Course
Flexible Chocolate Ganache with Strawberries, Hazelnuts, Strawberry Sorbet, Mango Gel and Meringue
Paired with Metaxa 12 stars, since 1888, a unique taste of Samos Muscat wines, Greece
Chef Tsorvas has new forms of preparation, some playfulness and unusual effects which characterize his cooking style. There will also be Greek music, plus Greek wines and spirits.
The cost is $2100 pesos per person. This event is usually sold out, so make your reservations today, by calling 322-223-0760. Reminder: there is only one seating for this event.
If you cannot attend Festival Gourmet, Kaiser Maximilian will be featuring Tsorvas's special Mediterranean menu items and Greek specialties through December 14, 2022. This is a tasty addition to the regular a la carte menu.

Open Monday-Saturday from 8 am to 11 pm for breakfast, lunch and dinner, Kaiser Maximilian Restaurant & Cafe is located at Olas Altas #38B in the Zona Romántica of Puerto Vallarta. For reservations call (322) 223-0760 or visit KaiserMaximilian.com