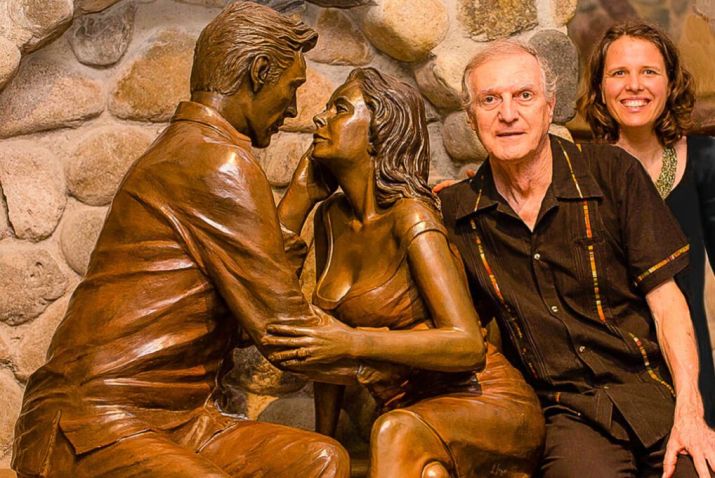 Puerto Vallarta, Mexico – Most of us are familiar with Jim Demetro. He is the talented sculptor who has donated to the people of Vallarta such monumental pieces as the Vallarta Dancers, one of the most photographed sculptures on the Malecón, and Andale Bernardo, the bronze of a burro being pulled and pushed by small boys, that enhances the Lazaro Cardenas Park.
Several years ago, Jim and his wife Eva opened the Demetro Gallery on Lazaro Cardenas right across from the Park. In addition to exhibiting many of his own creations, he also showcases work from a number of Vallarta's best artists, including oil paintings, water colors, sculptures, tiles, and other works. Here, he tells us what is happening at the Gallery this season.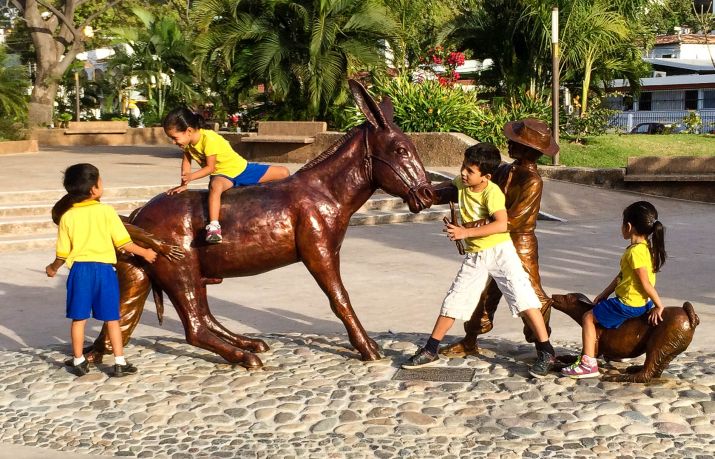 Dear Art Lover Friends,
Demetro Galeria, together with our team of talented artists in Puerto Vallarta, is launching into the new season and we welcome you to swing by and become a part of a public art co-creation in clay before it is cast in bronze.
Our father-daughter sculptors, Jim Demetro and Christina Demetro, invite you to come shop for holiday gifts at our website of art as well: DemetroDesigns.com.
Also, if you or someone you know or love would like to invest in a high-end, customized acoustic guitar made from sustainably harvested, exotic woods, please check out Christina's husband Eric Mouffe's website: RavenGuitars.com. You will be amazed at the different options and marquetry inlay designs. For customers and friends of the Demetro Galeria, there will be a special price for new orders.
We also want to extend our art lover friends a special discount on some of Jim and Christina's smaller limited-edition bronzes, as well as discounts on beautiful oil or acrylic paintings by Jose Baldi, Bill White and Ochoa Venegas. Because of COVID, we have also extended the pre-cast price of the smaller versions of Salud, a sculpture of cheer and friendship.
Any purchase of yours also supports local charities.
We look forward to seeing you or hearing from you again soon.
Wishing you a happy, healthy Thanksgiving with lots of love,
Jim & Eva Demetro and Christina Demetro & Eric Mouffe
Demetro Galeria is located at Lazaro Cardenas 169 in the Romantic Zone of Puerto Vallarta, Mexico. For more information, call (360) 521-2274 (Jim's cell) or (360) 687-4187 (Jim's landline).