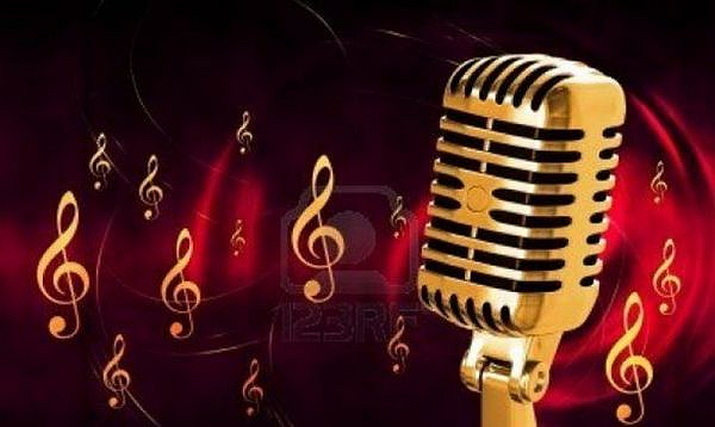 Puerto Vallarta, Jalisco, Mexico – Listed at #2 on TripAdvisor's "Things to Do in Puerto Vallarta," Act2PV is THE PLACE to go for great entertainment. So, if you are looking for some Cool Summer fun, look no further!
Starting Friday, June 23, Karaoke Nights will return to Act2PV. With No Cover Charge, Happy Hour Drink Specials from 5:00 to 7:00 pm and the most popular, most welcoming and most entertaining karaoke party in town starting at 7:00 pm, it's the most fun you'll have in one place all summer long!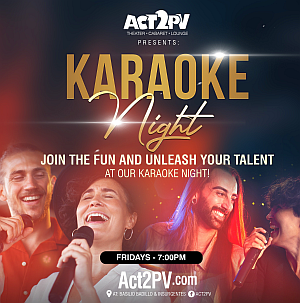 Whether you are a good singer or just love to sing, this is your chance to hear some local talent, have some fun and make new friends in the beautiful and air-conditioned Encore Lounge. You might even get to meet the stars of your favorite Act2PV shows who, along with other local celebrities, have been know to pop in and sing along with the locals.
But you don't have to be famous to take the stage. Everyone gets the chance to sing! Who knows? You might even get "discovered," since many aspiring singers and actors that are now appearing in Act2PV productions first took the stage on Karaoke Night!
It doesn't matter if you are alone… or afraid to get up on the stage… or you're not a good singer… just come! You'll have tons of fun listening to other people sing and making new friends in the friendly, welcoming, and air conditioned atmosphere of the Encore Lounge.
So join your host, Alfredo Mendoza, who will be there to ensure that the evening runs smoothly and that everyone feels welcome. So mark your calendars for June 23, and every Friday evening during the summer, for an extraordinary night of fun at Act2PV's Summer Karaoke!
Act2PV's Karaoke is not just about singing; it's also the perfect opportunity to meet new people, connect with fellow Vallartans, and create lasting memories.
Need more convincing? Just take a look at these TripAdvisor Reviews:
"So when first moving to Puerto Vallarta, I was in search of a theater. I was invited personally by the owner to come to karaoke nights. I was introduced to amazing locals and have since made great friends and found a home in the Act2PV family."
"I was able to only visit for the karaoke night, but it was very enjoyable, with a large number of seriously impressive singers. Service was great, surroundings plush, overall a great place. Well done Act2PV."

The Act2PV Entertainment complex is located on the corner of Insurgentes and Basilio Badillo on the South side of Puerto Vallarta. For more information, follow Act II on Facebook. Click HERE to learn more about Act2PV.