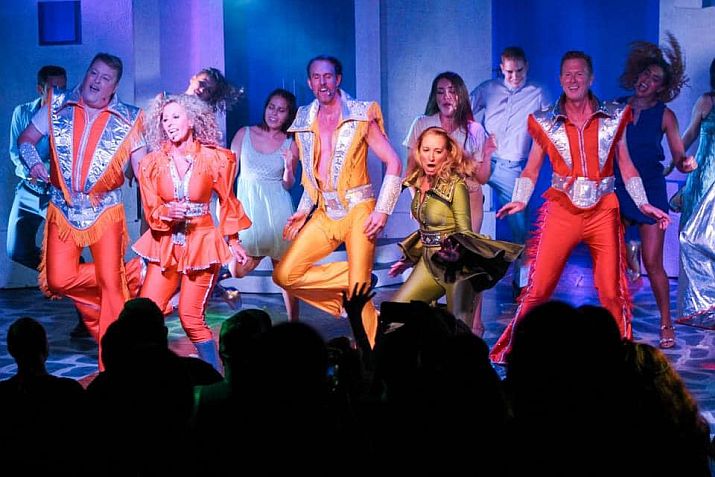 Puerto Vallarta, Mexico – Act2PV is beyond excited to bring back the blockbuster hit, Mamma Mia! for its third exciting year! The most exciting production in PV history, Mamma Mia! had a record 58 sold out performances until it was forced to close at the start of the pandemic.
This "feel-good" show is inspired and enhanced by a whole passel of well-known ABBA tunes. You probably know the story… Sophie, the 20-year-old bride, is planning to get married in a little hotel on a Greek island where she has worked with her single mother, Donna, her whole life. Unbeknownst to Donna, Sophie has longed to find the father she has never known. After accidentally finding and reading her mother's diary, she finds clues that point to three lovers from her mom's "free-spirited" past that "might" be her father. Sophie secretly invites all three of these men to her wedding and hilarity ensues!
This delightful story features lots of nostalgic singing and dancing, as well as a HUGE cast, a creative and colorful set design, beautiful custom-created costumes, and brilliant choreography. THIS SHOW IS GOOD FOR ALL AGES! Tickets are selling quickly at www.act2pv.com.
Mamma Mia! is presented through a special arrangement with Music Theatre International (MTI). All authorized performance materials are also supplied by MTI, 423 West 55th Street, New York, NY 10019.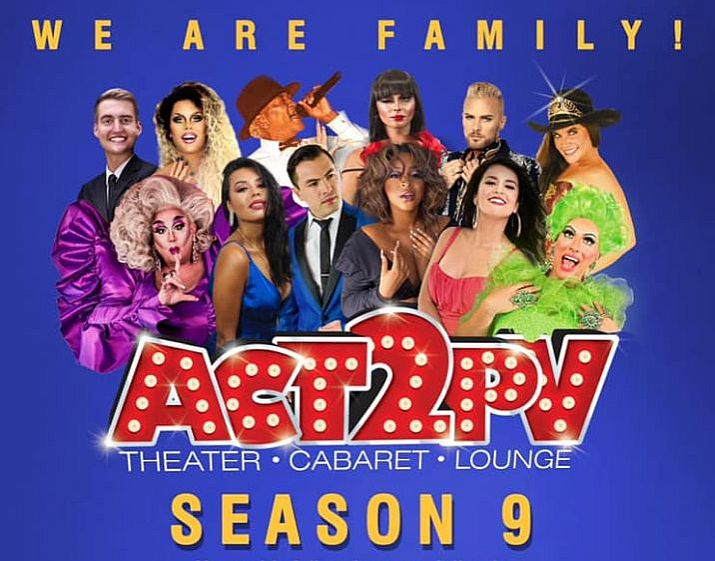 2021/2022 Season Passes
Act2PV still has a few season passes available for its exciting 2021/2022 season! With shows presented on three stages every night, Act2PV has over 30 shows a week to chose from! We have 3 types of season passes to choose from. All of our season passes provide you VIP treatment and priority seating! AND, you save money on shows! Our brand-new "All Access Angel Pass" allows you to attend ANY SHOW, as many times as you want!
If you need more information, please contact us at info(at)act2pv.com, or if you would like to purchase your pass today, please go to our website at act2pv.com for more details and pricing.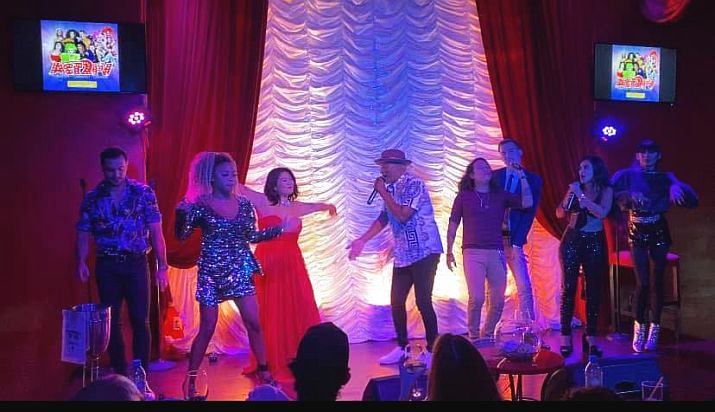 Act2PV Showguide (October 1-8)
Always check the website at act2pv.com for any last-minute changes to the show schedule.
Super Saturday, October 2
7:30 pm – The Best of Diana Villamonte, featuring the "Queen of Vallarta" singing songs from all of her sold-out shows, including Whitney, Tina Turner, Diana Ross, Aretha, Motown and more. (PAY WHAT YOU WANT!)
Wonderful Wednesday, October 6
8:00 pm – The Greatest Show on Earth, a FREE SHOW featuring host Marc Lopez and all of Act2PV's amazing entertainers
Terrific Thursday, October 7
9:30 pm – Keeping Up With Karma – An evening with "Karma, The Chamaeleon," Actor / Singer / Dancer & International Performer, delights audiences with her Broadway voice!
Be sure to check out the many reviews for Act2PV shows on TripAdvisor, Google and Facebook, then go to act2pv.com for more show information, additional performance dates, and to purchase your tickets. You can also get tickets at the Act2PV Box Office, which is open on show days from 4:00 to 10:00 pm.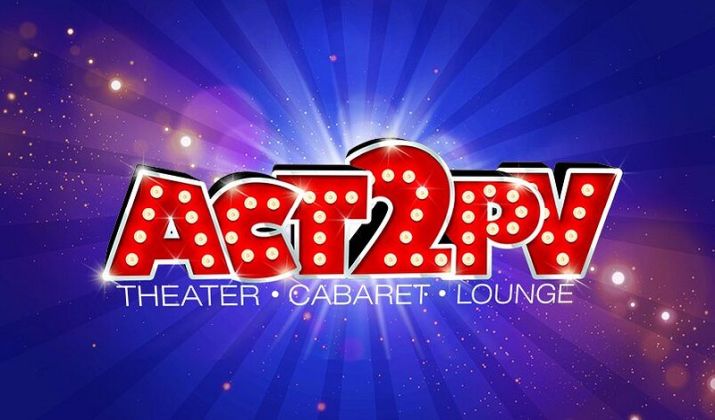 Act2PV Shows Opening in October
Mamma Mia! – Thursday, October 14 at 7:00 pm
Kevin Anthony Sings Lionel Richie & Stevie Wonder – Sunday, October 17 at 6:00 pm
Diana Villamonte sings Whitney Houston – Monday, October 18 at 7:00 pm
The Best of Broadway – Wednesday, October 20 at 7:00 pm

The Act2PV Entertainment complex is located on the corner of Insurgentes and Basilio Badillo on the South side of Puerto Vallarta. For more information, call (322) 222-1512, or follow Act II on Facebook. Click HERE to learn more about Act2PV.