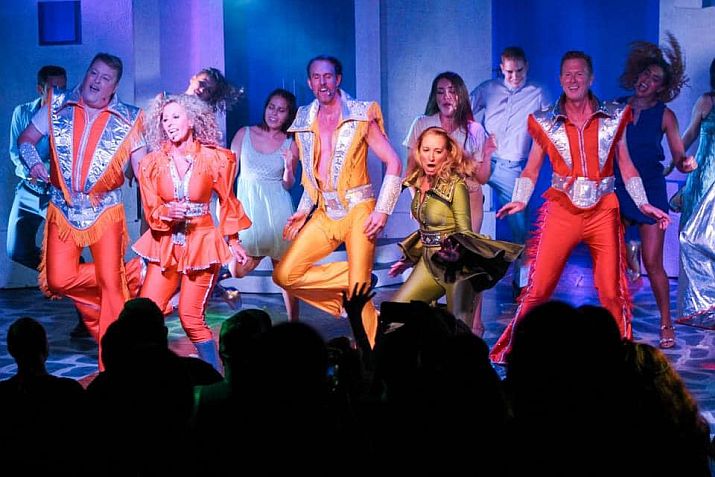 Puerto Vallarta, Mexico – Act2PV, the #1 Entertainment Venue in the Bay, is ready to open its 2021/2022 season, and it is the best we have ever had! We've added lots of glitz and glamour, along with many world-class entertainers this year, and we will be using all three of our theaters: The Main Stage, The Red Room and the beautiful new, outdoor Starlight Cabaret!
Act2PV opens its exciting 2021/2022 season on October 14 with its blockbuster hit, Mamma Mia! the Musical, now being presented for its 3rd exciting year! This "feel-good" show is inspired and enhanced by a whole passel of well-known ABBA tunes, and the delightful story features lots of nostalgic singing and dancing, as well as a HUGE cast, a creative and colorful set design, beautiful custom-created costumes, and brilliant choreography. This show is suitable for all ages.
Also opening this month are the Lionel Richie/Stevie Wonder Show, featuring Kevin Anthony, Vallarta's #1 songstress, Diana Villamonte, in her beloved Whitney Houston Show, and The Best of Broadway, a heartwarming musical revue of Broadway musicals!
On Saturday, October 23 at 7:00 pm, Victor Do Espirito, star of Act2PV's Best of Broadway and Don't Stop Believin', brings back his incredible Bruno Mars Tribute Show for one night only! With his uncanny resemblance to, and sound of, Bruno Mars, Victor performs many of Bruno's hits, including Uptown Funk, Treasure, 24K Magic, Locket Out of Heaven, When I Was Your Man, and many more! This show will be pure delight for all of you Bruno Mars fans, so get your ticket today at act2pv.com.
For a complete listing and descriptions of Act2PV's shows for the new 2021/2022 season, go to Act2PV's website. (More shows will be added as the season progresses, too!)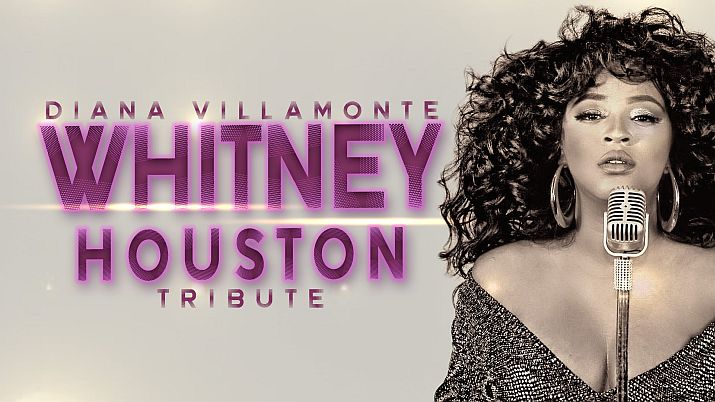 Act2PV Showguide (October 15-22)
Always check the website at act2pv.com for any last-minute changes to the show schedule.
Savvy Sunday, October 17
7:00 pm – Lionel Richie & Stevie Wonder, starring Broadway veteran and White House entertainer, Kevin-Anthony and his LIVE Roxsand Band (OPENING NIGHT!)
Marvelous Monday, October 18
7:00 pm – Whitney Houston Show, a musical tribute show, starring Vallarta's #1 songstress, Diana Villamonte and her LIVE BAND (OPENING NIGHT!)
Wonderful Wednesday, October 20
7:00 pm – The Best of Broadway, Act2PV's blockbuster musical revue featuring singing and dancing from your favorite Broadway musicals. Now in its 3rd year! (OPENING NIGHT!)
Terrific Thursday, October 21
7:00 pm – Mamma Mia! the Broadway Musical, featuring the full cast
9:30 pm – Keeping Up With Karma – An evening with "Karma, The Chamaeleon," Actor / Singer / Dancer & International Performer, delights audiences with her Broadway voice!
Fabulous Friday, October 22
8:00 pm – The Greatest Show on Earth, a FREE SHOW featuring host Marc Lopez and all of Act2PV's amazing entertainers
Super Saturday, October 23
7:00 pm – Bruno Mars Tribute – An exciting celebration of the music of singer/dancer, Bruno Mars, featuring Victor do Esperito (ONE NIGHT ONLY!)
Be sure to check out the many reviews for Act2PV shows on TripAdvisor, Google and Facebook, then go to act2pv.com for more show information, additional performance dates, and to purchase your tickets. You can also get tickets at the Act2PV Box Office, which is open on show days from 4:00 to 10:00 pm.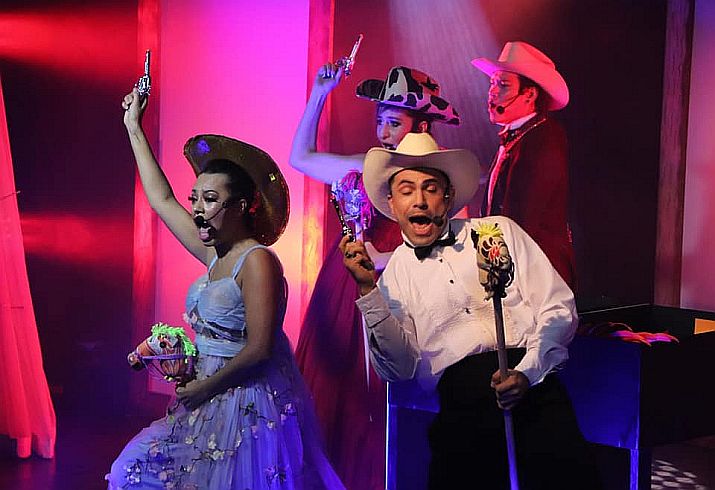 Act2PV Shows Opening in October
Mamma Mia! – Thursday, October 14 at 7:00 pm
Kevin Anthony Sings Lionel Richie & Stevie Wonder – Sunday, October 17 at 6:00 pm
Diana Villamonte sings Whitney Houston – Monday, October 18 at 7:00 pm
The Best of Broadway – Wednesday, October 20 at 7:00 pm
Act2PV works very hard to protect the health of its customers. Masks are required, seating capacity is reduced, and all government Covid protocols are followed.

The Act2PV Entertainment complex is located on the corner of Insurgentes and Basilio Badillo on the South side of Puerto Vallarta. For more information, call (322) 222-1512, or follow Act II on Facebook. Click HERE to learn more about Act2PV.