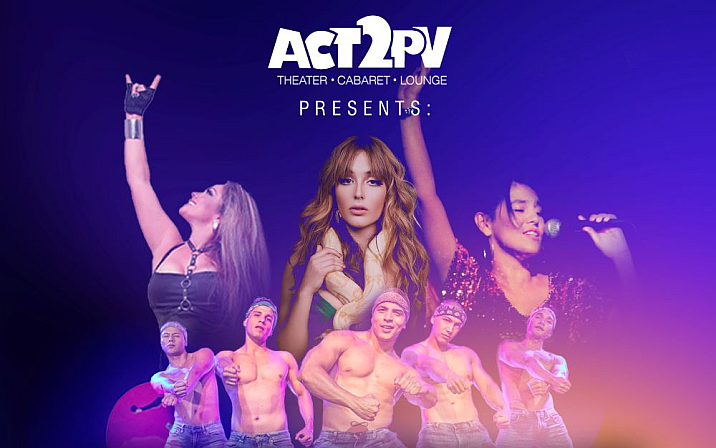 Puerto Vallarta, Mexico – As the curtains draw on the remarkable 2022/2023 high season, Act2PV is filled with gratitude and wishes to extend sincere appreciation to its generous sponsors, loyal patrons, and cherished supporters. Throughout the past year, we have encountered various challenges, but your unwavering support has brought immense joy and happiness to us all, and has been instrumental in our success. The high season of 2022/2023 has been an absolute whirlwind, showcasing over 50 captivating performances.
While Act2PV takes a brief hiatus until June 21, we are thrilled to jumpstart the upcoming summer season with some of our most popular shows, including The Greatest Show on Earth (free of charge), featuring many of our performers, who will share a song from their show, as well as a song of their own choosing.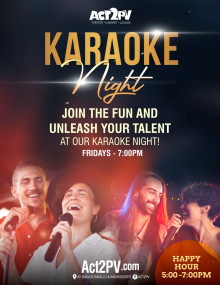 Also, due to popular demand, Act2PV Karaoke is coming back on Friday nights. It's going to be a lot of fun, and we look forward to seeing our many karaoke fans again! And, you can't miss the crowd-pleasing "It's Raining Men" show, which features the sexy dance moves of our hunky male dancers and the titillating Ximena Esparza as mistress of ceremonies!
As the summer unfolds, we eagerly anticipate introducing more shows, including Voice of Vallarta (Season 6) and a tribute to Jenni Rivera, featuring UsTwo's Noemi Plasencia, as well as many other productions. Be sure to stay up-to-date by visiting our website. Or, to be the first to know about what's happening at Act2PV, sign up for our newsletter at info(at)act2pv.com.
For more information about shows, or to buy tickets, check out our website. Also, be sure and check out the thousands of 5-star reviews on TripAdvisor and Google, as well as other social media. Act2PV is your #1 choice for entertainment in Vallarta!

The Act2PV Entertainment complex is located on the corner of Insurgentes and Basilio Badillo on the South side of Puerto Vallarta. For more information, follow Act II on Facebook.