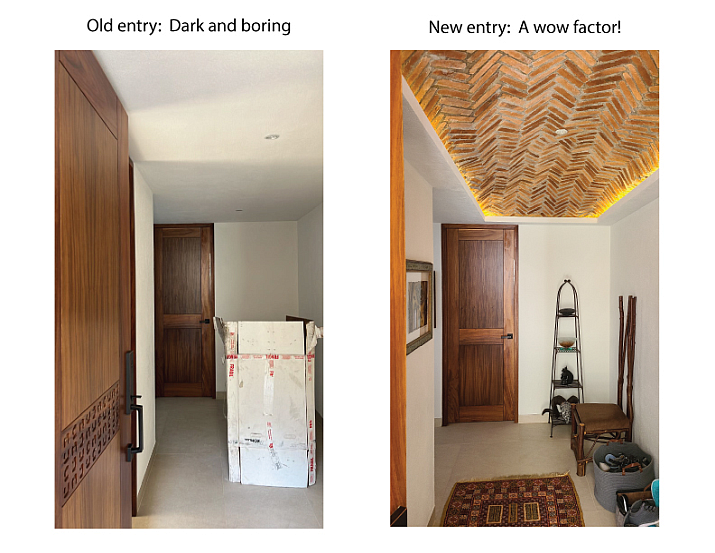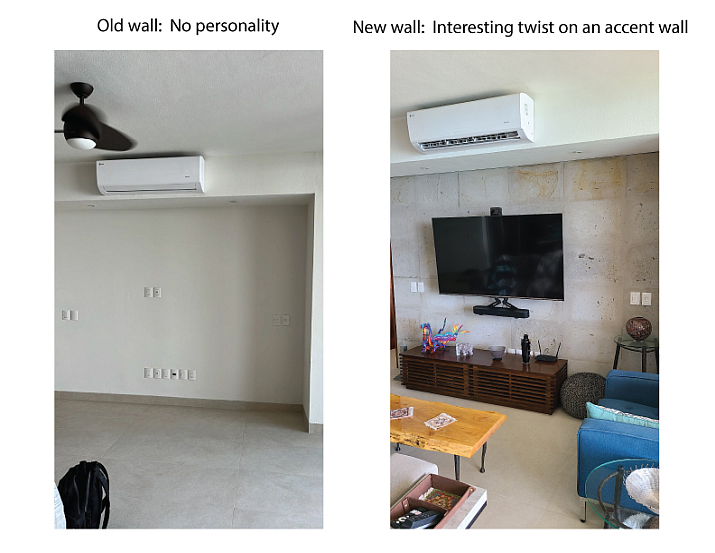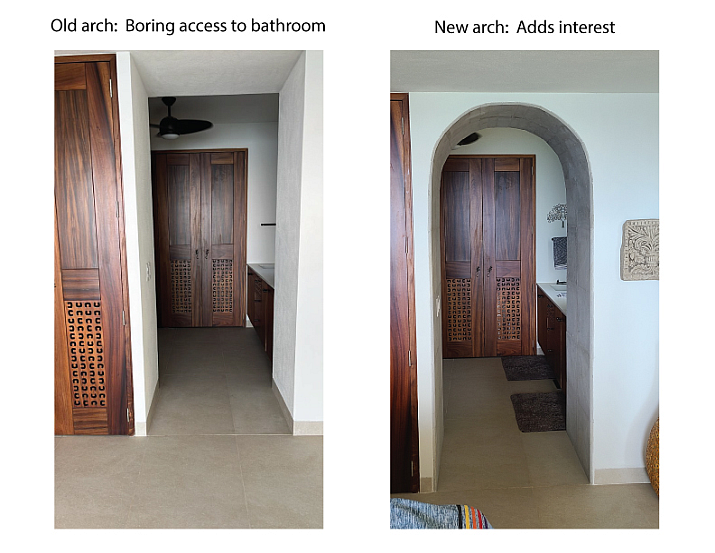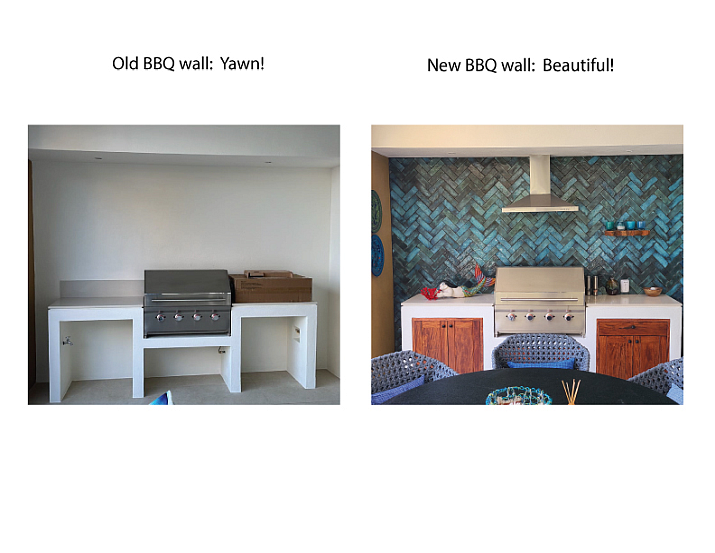 Puerto Vallarta, Mexico – Felicidades! You have just closed on your new home in paradise! You have always dreamed of owning a home in Puerto Vallarta, and now your dream has come true… but something just feels off. You love your new place, but it feels like it could be a home anywhere in the US or Canada.
Banderas Bay is full of furniture and design stores, but where do you start? The choices and questions are overwhelming. What style am I looking for? What would go with the type of our home? What changes can we make structurally? What can I afford?
Well, your first step is an easy one… contact someone with more than 30 years' experience in the Bay. Not just an interior designer. Not just a contractor. Not just a shopper. But someone with first-hand, working knowledge of design trends and has true stone, concrete, structural, and carpentry artists as part of her team, Patti Gallardo.
Patti leads a group that has revitalized or designed countless villas, homes, condos, and hotels around Banderas Bay, including the celebrated Hacienda San Angel, Grupo HEVA projects in the Romantic Zone including V177 and V399, and Garza Blanca. To her, uniting the emotion of the space along with each owner is paramount. It is not just the right rug here, lamp there, or artwork over there, it is the creation of harmony between space and owner. Her passion is repurposing and working outside the box.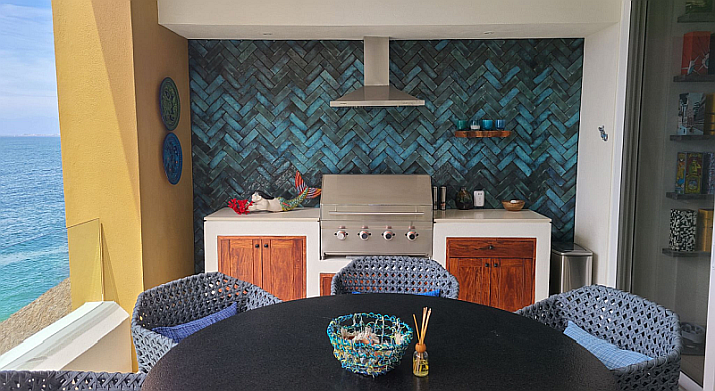 The process of discovery is an insightful journey with Patti and her team. She dives deep into your passions, wants, timing, and budget, and creates a design that translates your goals into reality. On a recent South Shore project, Patti and her team were able to transform a new white box condominium into a home full of Mexican flavors.
She was able to add a boveda ceiling to a boring entry, adding a wow factor and height to a once dark and long entrance. She added Cantera for a new twist on an accent wall in the living room, a Cantera archway between the master bedroom and bath, produced a dramatic accent wall behind the BBQ, and built a useful library and desk space to a blank wall adding needed storage and work area. Working seamlessly with the new homeowners, she was able to translate the owners' visions into reality.
So, if you are struggling to add a bit of Mexico or another style to your new or existing home in Puerto Vallarta and the greater Banderas Bay area, why not reach out to an expert and see if she and her team can help make your dream a reality? She can tackle on site consulting for large and small projects, landscaping, and lighting design. Patti can be reach by calling 310-889-8401 (US cell) or emailing pattigallardo65(at)yahoo.com.