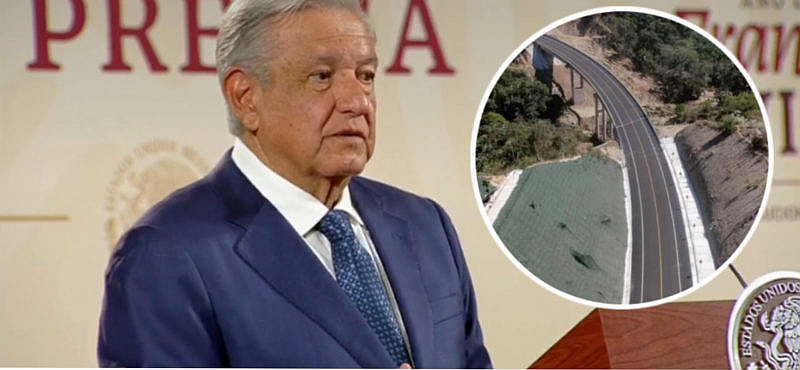 Bahía de Banderas, Nayarit – During his Monday morning press conference, Mexican President Andrés Manuel López Obrador announced that a direct highway will be built between Tepic and Compostela to the beach, which will expedite the arrival of tourism to the new port of Boca de Chila, from whence the ferries to the Islas Marías depart.
"It was decided to build the highway from Tepic to Compostela, it is going to be built from Tepic to Compostela [and on] to the beach, to Boca de Chila [it will take] 45 minutes, maximum one hour [to travel] along the entire coast of Tepic," AMLO said.
Likewise, he noted that next Sunday he will be on tour in Nayarit to supervise the progress of the Las Varas – Compostela highway, which is the remaining stage to complete the circuit from Guadalajara to Bahía de Banderas, and confirmed that it will be finished in December.
"In the special case of Nayarit, highways that are being built from Vallarta to Tepic, the entire road is being modernized, all the highways that exist. We have already made important progress, it will be possible to get there on the highway from Guadalajara to Vallarta, from Vallarta on the highway to Tepic. They are very important works. Sections are already being opened, and by December of this year we will have practically completed the modern highway circuit in Nayarit and Jalisco. It will be possible to do it in a very short time, from Guadalajara to Vallarta, to the entire Riviera Nayarit," said the president.
Source: Bahía de Banderas Media