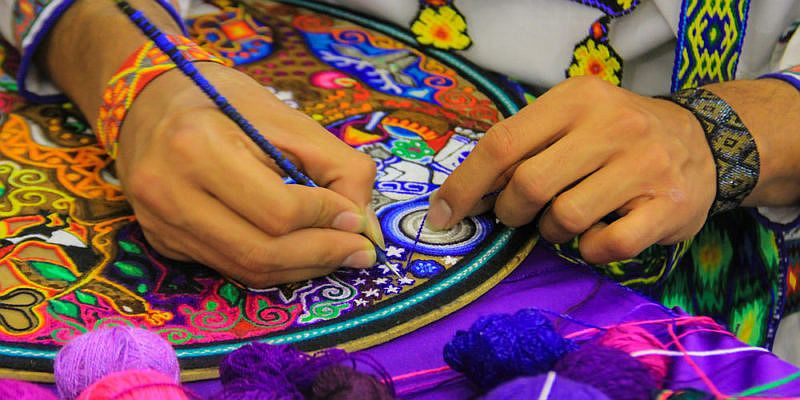 Bucerías, Nayarit, Mexico – Bucerías is a beautiful coastal town located in the Mexican state of Nayarit. It is known largely for its beautiful beaches, delicious food, and rich art culture. The town is a hub for artisans and craftsmen who create beautiful and unique pieces that define the town's charm. These craftspeople are skilled and celebrate their heritage through their craft.
The artisanal tradition in Bucerías goes back hundreds of years, where families would work together to create beautiful works of art. The town's rich history is deeply rooted in its ability to support artisans and their craft. Today, it has a thriving artisanal community that celebrates and embodies this tradition.
The town's artisans work with a variety of materials, including wood, clay, and metal. Many artisans use traditional techniques that have been passed down through generations. Some of the most common crafts include ceramics, textiles, leatherwork, metalwork, and jewelry-making. These crafts are often created using traditional techniques such as wood-burning, weaving, and hand-stitching, which creates a unique and authentic touch to every piece.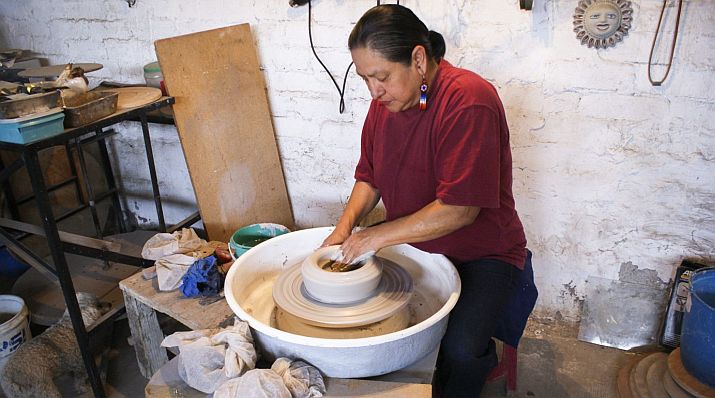 When it comes to ceramics, the artisans in Bucerías are some of the best in the world. They use a traditional method of creating pottery that involves hand-building each piece and then firing it in a wood-burning kiln. The result is a beautiful, handcrafted piece that is not only functional but also a work of art.
The textiles created by local artisans are also something to marvel at. They use traditional weaving techniques to create beautiful tapestries, blankets, and clothing. Each piece is handcrafted, and the thread is dyed in natural colors, which makes them unique and authentic.
The jewelry-makers are also renowned for their craftsmanship. They use silver, gold, and other precious materials to create beautiful pieces that are not only beautiful but also a testament to the town's cultural heritage.
In conclusion, the artisans in Bucerías are unique and extraordinary individuals who are dedicated to their craft.
They celebrate the town's rich history through their work and are proud to carry on the tradition of Mexican craftsmanship. They embody the values of traditional work, craftsmanship, and authenticity, which make Bucerías a special and unique place in the world.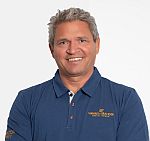 Written by Jim McKinnon, a real estate agent with Warren Brander Realty Group who can help you navigate your way through your property purchase in Bucerías and the greater Puerto Vallarta area. Jim can be contacted by WhatsApp at +52-322-384-1948 or email at Jim(at)wbrealtygrouppv.com
To learn more about Warren Brander Realty Group, click HERE.