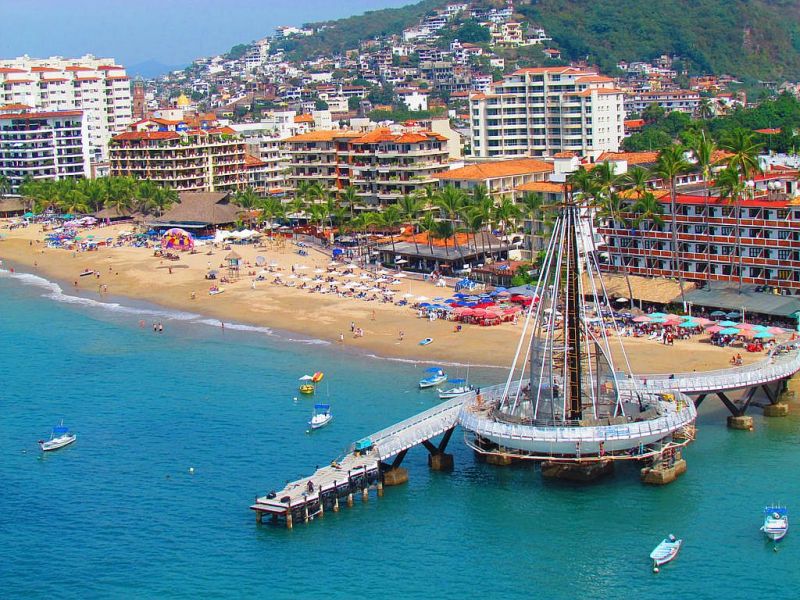 Puerto Vallarta, Mexico – Are you thinking about moving or retiring to Puerto Vallarta? Well, one of the first big decisions you will have to make is where in Puerto Vallarta you want to live.
There is the popular El Centro or Romantic Zone, which is very popular with ex-pats and tourists alike. You can walk to many of the amazing restaurants, the beach, or shops. This is a great spot if you are looking to move to Puerto Vallarta part time only (or for the time being) and want to rent out your property when you are not there.
If you want a quieter, residential neighborhood with views of Banderas Bay, then maybe Conchas Chinas or Amapas is a better choice. There are several condominium options available – from high-end luxury homes to affordable mid-range condos. Plus, you have the flexibility of being able to rent out your home when you are not there since these communities are desirable neighborhoods for tourists.
If you prefer a house with a small yard, then maybe Fluvial or Gaviotas is the ideal area for you. It's a great region if you are looking for something more of a local flare. You are close to Costco and La Comer – the 'Whole Foods meets Target' supermarket.
There are plenty of local fruterias (fruit markets) and produce markets in and around Fluvial and Gaviotas. If you have a family with young kids, you'll be happy to know Gaviotas has a number of private bi-lingual schools in the area.

If high-rise living on the beach is your preference and don't mind being away from the center of town, then the Hotel Zone is a wonderful hot spot option, with many restaurants peppered throughout the region and the popular La Isla outdoor mall at the center of it all.
Local Real Estate Agent Taniel Chemsian and CEO and Founder of Modern Aging Risa Morimoto (also known as Taniel's media wife 😉 ) drove around Puerto Vallarta taking a look at all the different residential neighborhoods throughout the city. If you'd like to see all the neighborhoods we are talking about, you can check out the videos Part 1 and Part 2 on the Modern Aging YouTube Channel.

If you're serious about wanting to retire or move to Puerto Vallarta, then check out DreamRetirementInMexico.com, a comprehensive online program that helps educate foreigners who are looking to move to Mexico.
Inside the program, you will discover how to buy and rent property, interviews with experts – real estate agent, real estate attorney, banker, accountant, healthcare specialist, doctor, dentist, and a veterinarian. There are also interviews with expats who live in Mexico who share valuable insight about their experiences, and more.
Dream Retirement in Mexico will give you the confidence and knowledge to make the right decisions as you plan your move to paradise!