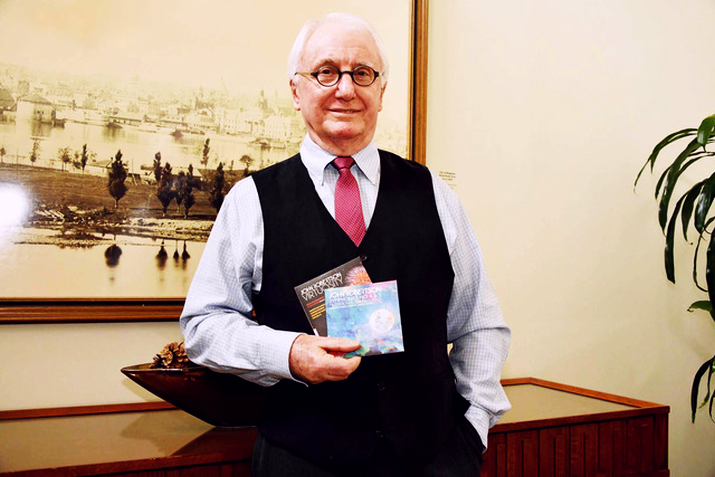 Puerto Vallarta, Mexico – The Instituto de Artes Musicales Puerto Vallarta (IAMPV) is honored to host the distinguished and prolific composer, John Robertson, in February 2023. John has traveled from Toronto to his former home to hear one of his compositions performed.
From 2006-2008 John composed Vallarta Suite, a four movement orchestral piece. The Puerto Vallarta Chamber Orchestra originally performed it in 2009 at the American School, conducted by the late Nick Salmans.
Since then, John has made some revisions, and the Orquesta Sinfonica Vallarta (OSV) will perform it at the concerts on Sunday, February 19 (Hotel Melia, Marina Vallarta, 5 pm) and Monday, February 20 (Salon Paraiso, Paradise Village, 5 pm).
The 4 movements of Vallarta Suite are I. El Malecon (the Malecon), II. Las Ballenas (the whales), III. Excursion para Hacer Compras (shopping excursion), IV. La Noche en la Zona Romantica (night in the Romantic Zone).
Ironically there is another John Robertson who is also a composer. "Our" John Robertson is actually E. John Robertson, the E standing for Ernest.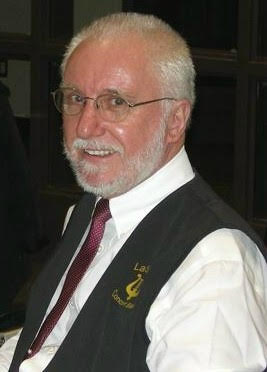 John has generously donated gratis his compositions to the International Music Score Library Project, making scores and parts available free to musicians around the world, including over 50 works such as 5 symphonies composed between 1986 and 2018, an opera, duos, quartets, sonatas, sonatinas, suites, concerti, nocturnes, variations, and marches.
E. John Robertson was born in New Zealand 21 October 1943 and is a long time resident of Canada. His secondary school offered music as a full time subject and so he acquired a grounding in the subject. Upon leaving school he went into the insurance business where he spent his working life.
Having immigrated to Canada in 1967, in the mid-1970s he embarked on a 3-year course of private study in composition and counterpoint with Dr. Sam Dolin at the Royal Conservatory of Music in Toronto.
Continuing to compose, his entry in the 1987 Composers' Competition sponsored by the Nepean Symphony won him his first major public performance. Entries in the Canadian Contemporary Music Workshops in the late '80s and early 90's achieved 3 performances of his entries, notably Variations for a Small Orchestra Op. 14, including at the final gala concert.
After retirement he has concentrated on getting his work heard more broadly and now his compositions have been played in Canada, Mexico, Sweden, the UK, the Czech Republic, Bulgaria, and China. In 2014, the Rusé Philharmonic of Bulgaria gave two concerts of his music and subsequently the State Opera Rusé commissioned an opera from him, Orpheus – a Masque. One hour long, it premiered in 2015, with revivals in 2016 and 2017 when it was one of the test pieces in the Blue Danube Opera Conducting competition.
A companion piece for Orpheus, Lady Jane, is a dance piece with actors that was presented in 2017. His output covers most genres and 3 of his 5 symphonies have been recorded and released on the Navona label. These recordings include other works, including concertos for trumpet and for clarinet.