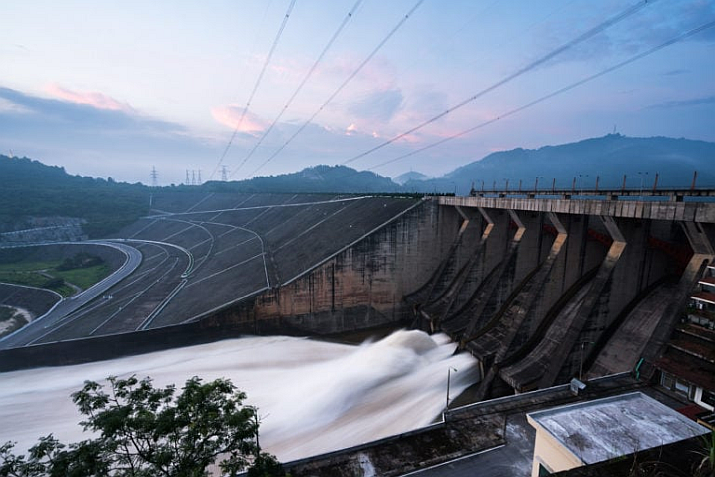 Puerto Vallarta, Mexico – Vallarta Botanical Garden founder Robert Price shares the findings of the Rivers for Climate Coalition:
Sharm El-Sheikh, Egypt – A global river and human rights coalition at the United Nations (UN) Climate Change Conference (COP27) has called both on governments to avoid including new large hydropower projects in their Nationally Determined Contributions (NDCs), and financiers to avoid funding projects due to the climate and human rights risks associated with hydropower.
The Rivers for Climate Coalition, a collective effort of environmental, indigenous, and human rights groups, pointed to the immense loss and damage suffered by the more than half a billion people impacted and displaced by hydropower dams, especially Indigenous Peoples.
They also highlighted the multiple recent studies showing that emissions, especially methane, at hydropower plants are much higher than previously understood. In some cases, hydropower dams emit twice as much carbon as they store.
A 2018 study, showed 14 dams in the Mekong River basin release more carbon emissions than fossil-fueled power plants, with researchers determining, "hydropower in the Mekong Region cannot be considered categorically as low-emission energy."
Another study last year found that hydropower in the Amazon river basin and the tropics have significant greenhouse gas emissions. This is especially worrisome as most new planned hydropower is in tropical areas.
In the lead-up to last year's climate meeting, UN agencies urgently warned the world of the dangers and opportunity to reduce methane emissions – a greenhouse gas more than 80 times as potent as carbon dioxide at trapping heat in the atmosphere.
"We applaud the latest global effort to tackle methane emissions announced at COP27 last month, but most countries still don't measure hydropower emissions to include in their calculations. When measured, methane emissions from reservoirs are significant and much larger than expected. This is a major problem when hydropower is being falsely marketed as 'clean', 'green', or 'carbon-emission free.' This narrative must be challenged, and accurate data provided so decision-makers can make the best investments to reduce emissions and harm. By not using accurate information, we're heating up the world even faster with these false solutions," the coalition said.
Last year, a coalition of over 350 organizations from 78 countries delivered a declaration to the UNFCCC demanding that hydropower be excluded from UN climate finance mechanisms. The groups, representing civil society, Indigenous communities, and scientists, warned that scarce climate dollars could be wasted if the implementation plan for the Paris Agreement renews previous carbon trading schemes that incentivized large dams.
In addition to their troublesome emissions, hydropower dams become risky and fail to deliver reliable energy due to climate change. This year, the world saw unprecedented droughts in China, Europe, the US, Brazil, and Africa. Hydropower production dropped drastically and caused economic stoppages.
In countries over-dependent on hydropower, like China, this has caused a move backward to fossil fuels rather than forward to better and cleaner alternatives like wind, solar, and community-centered energy production. Another study showed how dams have caused unprecedented changes to the world's rivers, exacerbating the biodiversity crisis.
This month, world leaders came together in Montreal to discuss and agree on the global biodiversity framework. As many now realize, biodiversity loss and climate change are two sides of the same coin. Loss of species, water justice, Indigenous rights and climate goals and solutions must be interlinked and tackled together for the world to succeed in its goals for a liveable planet.
New large hydropower projects have no place in energy transition plans in a world working to address catastrophic climate change, human rights, clean water access, and mass biodiversity loss. We have no time to waste on false solutions.
Click HERE for quotes from coalition participants on Waterkeeper.org.
---
Visit the internationally famous Vallarta Botanical Garden located just 30 minutes south of Old Town at Km. 24 on Highway 200 and easily accessible by public transportation and taxi. This 74 acre wildlife preserve and botanical garden have something fun for everyone. Over 200 species of birds have been observed on the Garden's grounds. Don't forget to bring your swimsuit for a refreshing dip in the jungle river. See plantings of vanilla, chocolate, and hundreds of other botanical delights! Authentic Mexican Cuisine is served in the Hacienda de Oro Restaurant from 10 am to 5 pm. The Garden is open daily from 9 am to 6 pm (closed Mondays from April 1 to December 1). Garden admission is just $300 pesos. For more information, call (322) 223-6182 or visit vbgardens.org.