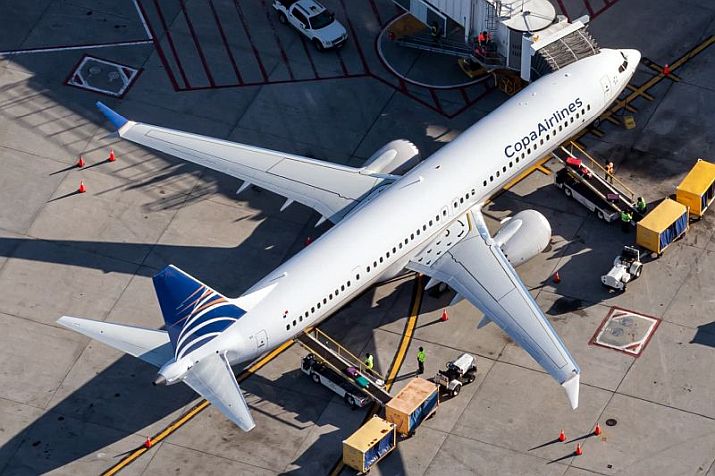 The Panamanian carrier Copa and Mexico's regional airline Aeromar have renewed their interline agreement. This deal allows passengers flying through Copa Airlines' extensive map route in the Americas to connect with many destinations in Mexico.
The agreement
Earlier this week, both carriers announced they had renewed their interline agreement, allowing their passengers to access more benefits from the 65 and 18 destinations offered by Copa Airlines and Aeromar, respectively.
Copa Airlines offers around 99 weekly flights between Panama and four Mexican destinations (Mexico City, Guadalajara, Monterrey, and Cancun). From these airports, Aeromar serves extra connectivity to 14 Mexican destinations, two in the United States, one in Cuba, and one in Guatemala. The cities served by Aeromar are:
• Mexico: Acapulco, Aguascalientes, Ciudad Victoria, Colima, Mazatlán, Ixtapa Zihuatanejo, Ixtepec, Piedras Negras, Puerto Escondido, Puerto Vallarta, San Luis Potosí, Tepic, Villahermosa, and Veracruz
• United States: Laredo and McAllen
• Cuba: Havana
• Guatemala: Flores/Tikal
The interline agreement allows passengers to have a complete trip bought with both carriers under just one ticket. In the last few months, Aeromar has renewed its partnership with Iberia and launched one with Emirates.
Fabricio Cojuc, Aeromar director of Network Strategy and Alliances Fabricio Cojuc said: "Aeromar is proud to renew its interline agreement with Copa Airlines, a leading carrier across Latin America. Copa Airlines is known for its excellent service and premium connectivity through the Hub of the Americas in Panama."
He added that the interline agreement solidifies Aeromar's standards and strengthens the Mexican carrier's alliances with premium airlines worldwide.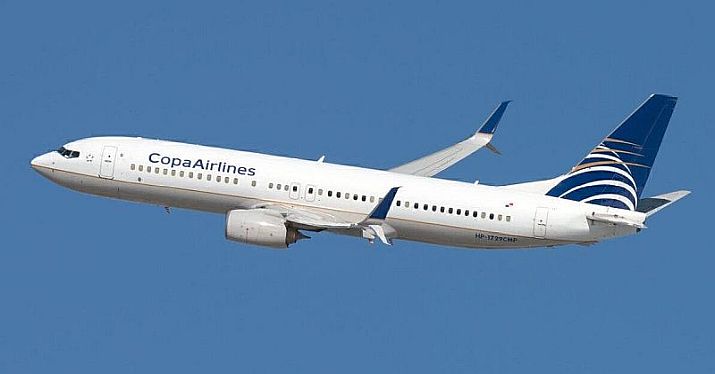 Copa Airlines recovery
The Panamanian flag carrier is one of the airlines worldwide hoping to fully recover in 2022. Copa Airlines closed 2021 with a nearly 80% passenger recovery, despite navigating through travel restrictions. By the end of the third quarter of 2021, Copa Airlines had recovered approximately 70% of its 2019 traffic. It expected to exceed an 80% recovery in the final quarter.
Nonetheless, like Pedro Heilbron, Copa's CEO, said:
"But of course, COVID has not gone away, and we've seen in other parts of the world, additional waves of the virus could affect demand in the future. So, we will remain focused and flexible in terms of capacity, adjusting our plans as needed."
Currently, Copa Airlines has 69 routes from Panama City, with an average of two daily flights. As reported by Simple Flying's James Pearson, fifteen routes have three or more daily flights. Copa's top destinations are Cancun, Bogota, San Jose, Miami, and Medellin.
As of January 2022, Copa Airlines has 8,552 flights scheduled, with 1.3 million seats available throughout the region, according to Cirium. Both numbers represent a 16.8% and 8.5% decrease compared to January 2020 levels prior to the COVID-19 pandemic.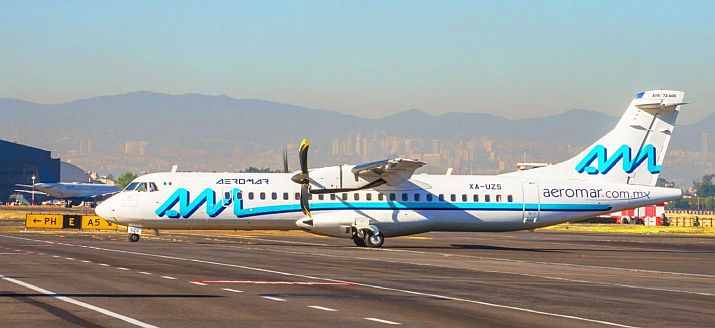 Aeromar's recovery
Unlike Copa Airlines, Aeromar is still struggling from the COVID-19 pandemic. Additionally, the airline hasn't been able to fully recover like its Mexican peers, Volaris and Viva Aerobus. According to stats provided by the Mexican government, Aeromar had carried 436,276 passengers between January and November 2021. The full results should be available next week.
Compared with 2019 levels, Aeromar had recovered 60.5% of its passengers. The airline has a fleet of ten ATR 72 and 42 aircraft, and it is the only turboprop operator in Mexico.
Source: Simple Flying