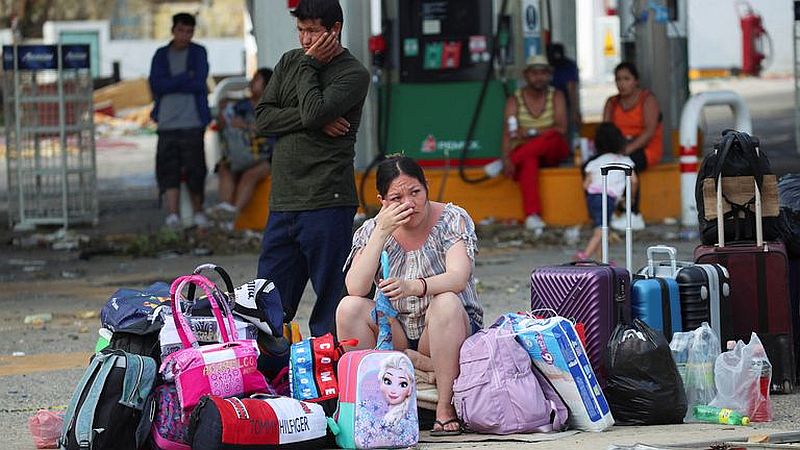 Puerto Vallarta, Mexico – In a recent announcement during the National Convention in Nuevo Vallarta, José Medina Mora Icaza, the president of COPARMEX (the Employers' Confederation of the Mexican Republic), unveiled a plan to provide hope for the countless employees who have been left jobless in Acapulco, Guerrero, due to the devastation caused by Hurricane Otis.
As the rebuilding of Acapulco commences, efforts are underway to connect these displaced workers with employment opportunities in other tourist destinations, such as Puerto Vallarta.
"We stand in support of this labor sector initiative, aiming to uplift the spirits of those who may not be able to work in the coming weeks. Our goal is to facilitate their transition to new job opportunities in alternative destinations, which may include Vallarta or any other port facing a shortage of workers," said Mora Icaza.
Puerto Vallarta and Bahía de Banderas currently have a substantial number of job vacancies, with estimates ranging from 7,000 to 13,000 positions that have remained unfilled by the local workforce. This labor gap has prompted the idea of welcoming skilled personnel from Acapulco to alleviate the situation.
COPARMEX plans to establish "humanitarian bridges" to assist in connecting displaced workers with these job openings. This effort aims to ensure that those affected can quickly find employment and continue to contribute to the economy in tourist destinations across the country.
The damage incurred in Acapulco is estimated to amount to 14 billion pesos, and the city's recovery is anticipated to take several months, if not more than a year. In the meantime, a substantial exodus of people who have lost their jobs is evident.
José Medina Mora Icaza's plan offers a glimmer of hope for those impacted by this crisis, providing an opportunity for affected workers to regain stability by embarking on a new journey in different tourist havens.