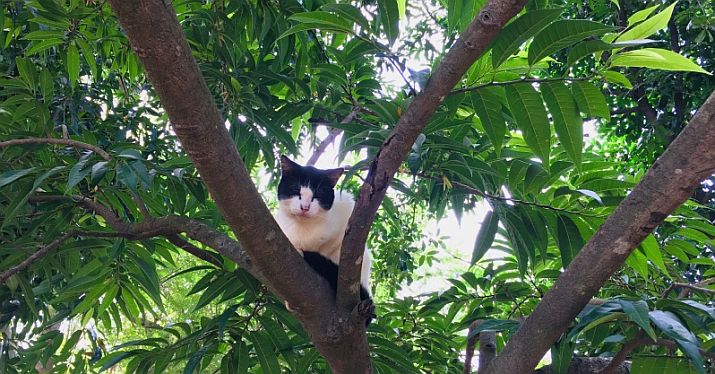 Puerto Vallarta, Mexico – The latest news from PuRR Project, a non-profit, no-kill feline shelter located just north of Puerto Vallarta, Mexico, that provides homeless cats and kittens a recuperative stay with the ultimate goal of adopting them out to loving homes sterilized, vaccinated and disease free.
SHELTER UPDATE
Yea!! No major disasters this past month! November was typical with Purr-fect weather… warm days and cooler evenings with less humidity. We still have around 50 kittens in the nursery that we would love to find homes for. The PetCo Adoption center is open on Saturday and Sunday and continues to be our main source of adoptions.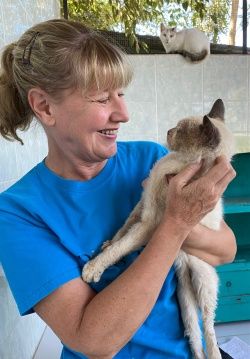 The sterilization campaign funded by PetCo in November did 318 free spay/neuters in two days and we thank the PuRR volunteers who helped out! Sterilization is THE ANSWER to the huge overpopulation of unwanted kittens and puppies in the community. Organizations like PEACE Animals, Cuale Clinic and Colina Clinic do an amazing job year-round in their efforts to offer free spay and neuter services in Banderas Bay.
VIRTUAL ADOPTIONS
Looking for a PuRR-fect Christmas gift for that cat-loving friend or family member?? How about a "virtual" kitty? It's a great way to support the shelter and one of our cats who have been passed over or are not suitable for a regular adoption. See photos of candidates and all the information on our website.
A special thanks to Stephen Chai, the lead developer of an NFT project on twitter called CarelessCats. He contacted us saying that one of the things they wanted to do as a community was to Virtually Adopt some cats… so they found our website and chose THREE lucky PuRR cats! They will be posting periodic photos and updates on their website. MEOW!
PuRR volunteer Karan Borges decided to Virtually Adopt a cat she regularly visits in our Senior Center. Santiago had some rough times living on the street, but is now safe and will have a comfortable place to live out his life.
UPCOMING EVENTS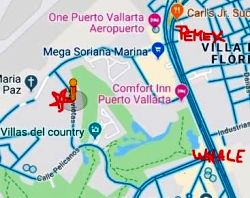 As reported last month, we are FINALLY going to have another HUGE Garage and Yard Sale on Saturday, December 4. So if you are in town, mark your PuRR Calendar for Saturday morning and get ready to shop! Location is Gaviotas #143 in Marina Vallarta. We have a lot of great donations including clothing, electronics, kitchen appliances, books, bedding, pet supplies handbags, shoes, sleeping bags, Christmas decorations, some great artwork and much more!
And if you are doing your Christmas shopping online… .don't forget you can also support PuRR Project every time you shop with AmazonSmile! Enter: PURR PROJECT USA, Milton DE and a percentage of all your purchases will be donated to PuRR Project. You can find all the information on how to donate on our website.
GRACIAS! THANKS! MERCI! DANKE! ARIGATO!
With so many cats and few adoptions, our costs for food, medicine, litter, cleaning supplies, utilities and vet bills are higher than ever before. We are thankful for every penny and every peso that our loyal supporters have donated in a time that we realize is difficult for so many.
Thanks to our regular donors: Gary Phillips, Carol & Charlie McCullough, Sharon & Ken Rose, Joanne Bryla, Trisha Aljoe, Pat & Sandy Glenn, Timothy Olena, Larry Sherwood, Jalene Taylor, Heidi Benedict, Elizabeth Fuerherm and Robert Weed. We also had generous donations from Lisa Mechele, Joanne Carter, John Graham and Nancy Coates on behalf of Faye Ward.
For more Kitty News & Photos, please visit PurrProject.com.
---

PuRR Project is a Non-Profit shelter in Puerto Vallarta, Mexico that provides homeless cats and kittens a recuperative stay with the ultimate goal to adopt them out to loving homes. All of our residents have been sterilized, vaccinated and are disease free. We accomplish this through our own efforts as well as collaboratively with other animal welfare organizations. Both monetary donations as well as donations of dry cat food are most welcome – and much appreciated. Donations 501(c)(3) tax-deductible in the U.S. For more information, visit PurrProject.com or send an email to info(at)purrproject.com.