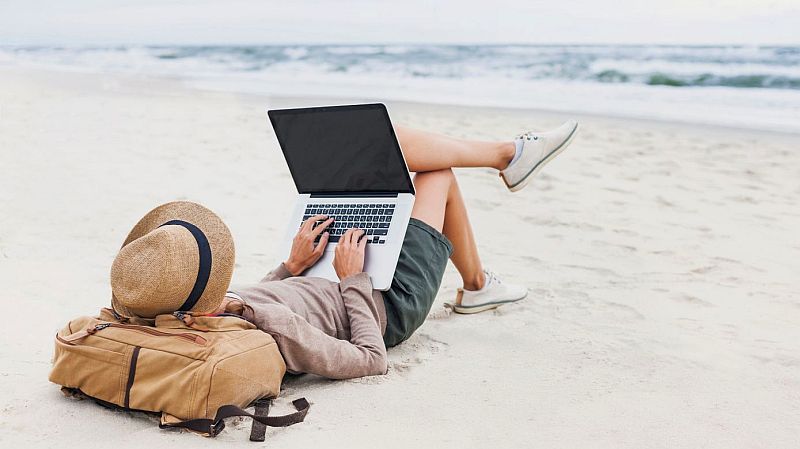 Puerto Vallarta, Mexico – During the global pandemic, remote workers saw massive growth in their numbers. Pre-Covid, only 7% of the working US population worked from home. Now, the number has ballooned to 64%. In Canada, the number grew from 4% to 32%.
This has also created a new class of workers: those that can work from anywhere, not just from home. These digital nomads have mastered the art of combining work and travel by balancing their online and offline lives. They are turning to destinations that offer a low cost of living and a high quality of life, all while supplying a stable internet infrastructure – and Mexico is near the top of their global destinations.
These digital nomads are flocking to Mexico and changing the real estate landscape, and not just in the beach destinations. Mexico City has become a major attraction for people who want the amenities and excitement of a big city at a lower price. These nomads are driving up prices in both sales and rentals. Mexico has quickly gone from a buyers' market to a sellers' market with no end in sight.
How can you join this growing workforce in Mexico or benefit from a hot rental market as an owner? By taking advantage of attractive mortgage options available to foreigners. Instead of cashing out your stocks or selling property back home, you can get a loan for purchasing a lot, pre-construction, or for an existing property without sacrificing other assets.
Plus, interest rates are deductible in the US or Canada. Yes, the rates available to us in Mexico are between 6% and 9.99% (these are currently the lowest rates in years), but appreciation of property values added to the growth of rental sites and the increasingly mobile work force means that these rates make sense! You are still getting a good rate of return on your investment, a tax write-off, and most importantly, you get to live in paradise!
Contact MEXLend today for a no obligation report to see what you can afford and what mortgage is right for you. Not all mortgage options fit the client or the property that they are buying. By calling MEXLend, you are talking to every lending option available in Mexico.
Did you know that MEXLend is the BEST option for US Dollar loans in Mexico? Why wait? Call 917-779-9061 from the U.S., 322-222-7377 in Mexico or visit MEXLend.com TODAY!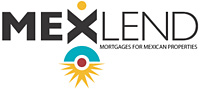 Are you looking to purchase a home, vacation or investment property in Mexico? MEXLend is the most experienced residential mortgage broker in Mexico. We accompany you through the process of buying a home including securing home loans, insurance, and Escrow services – anywhere in Mexico. To discover which one of the many mortgage loan options that MEXLend offers is right for you, visit MexLend.com.