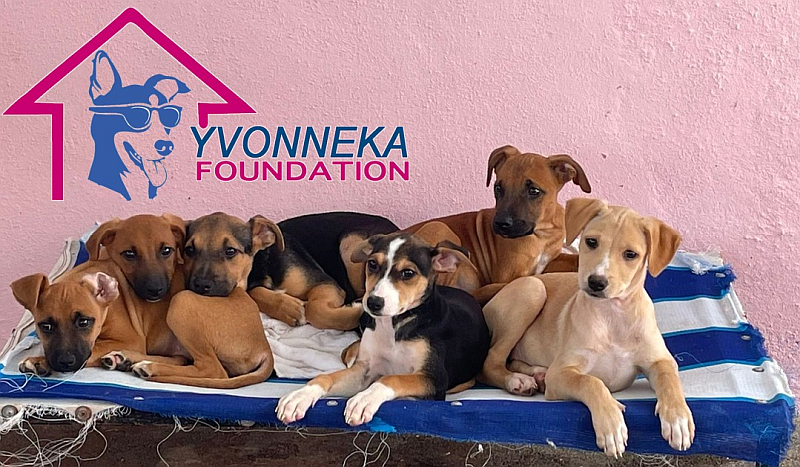 Puerto Vallarta, Mexico – The Yvonneka Foundation's annual Frida Party is considered the season's best party by the many that attend year after year. Not only is it fantastic night, but all the money collected in tickets and donations are given to rescue dogs in Puerto Vallarta.
Casa Yvonneka is considered to be the #1 villa in Puerto Vallarta. Come and experience it, have a wonderful night, and help the dogs of PV.
The Yvonneka Foundation is a non-profit organization that has been dedicated to rescuing dogs off the streets of Puerto Vallarta since 2012. The Foundation supports the Puppy Paradise no-kill shelter where the dogs are provided with the care they need and a loving environment. They are nursed back to health, and physically and socially rehabilitated, until forever homes can be found for them in the United States and Canada.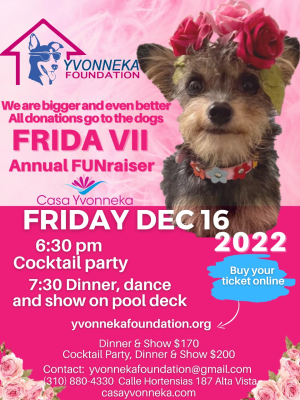 And we're not talking about a shelter facility of sad and lonely dogs in small individual kennels, Puppy Paradise is a loving group home for dogs, where they play freely with each other and have the run of a 3-story house with a huge yard… and they even have their own pool!
The Foundation relies entirely on donations, of which 100% goes to the care of the animals, and your donation is entirely tax-deductible. Your contribution will help provide the 24-hour staff and expenses of the shelter, veterinary care, and the feeding of not only shelter animals, but also strays throughout town! The Yvonneka Foundation also provides educational programs in schools on the importance of proper pet care.
Coming up on Friday, December 16, the Yvonneka Foundation will be hosting its party-of-the-year FUNdraising event, titled "Frida VII", benefitting Puppy Paradise and other animal associations who will be represented at the party, such as the Cuale Spay Clinic. Guests are encouraged to dress within the "Frida" theme, and there will be a contest honoring the best Frida and Diego.
The event will be held at the Fabulous Casa Yvonneka, a luxurious resort boasting a breathtaking view of the Romantic Zone, the Our Lady of Guadalupe Church, and Banderas Bay. It is also known for its exceptional cuisine and 5-star service.
The party starts at 6:30 pm with a cocktail mixer in the Star Gazer Lounge, featuring an open bar, appetizers, and lots of fun and interesting people to meet and hang out with. The mixer is optional and will cost you a few dollars more, but it's all for a great cause and is a great way to start the party off!
Then at 7:30 pm dining and dancing on the pool terrace will begin, with an open bar and your choice of delicious main course options served with a delightful array of wines, and a dinner show yet to be announced. There will also be raffles for gift certificates for dinners at Puerto Vallarta restaurant and more, plus a LIVE auction where you can bid for two-night stays at luxurious villas and resorts in Puerto Vallarta and surrounding areas.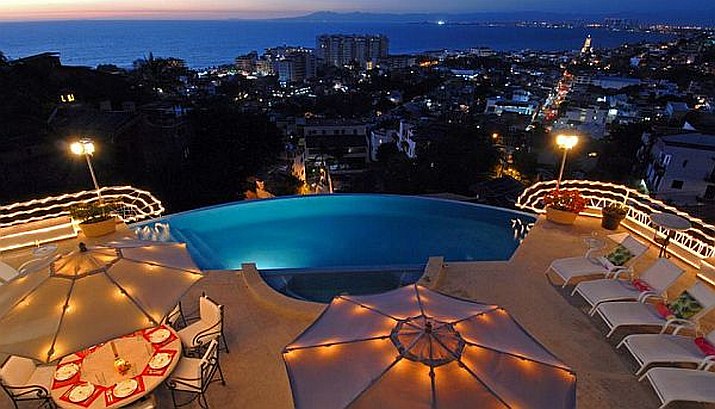 Some of the auction items up for grabs include:
• A 2-night stay for up to 10 people at Cabaña Los Milagritos in San Sebastian del Oeste
• A 2-night stay, plus gourmet dinner for 12 at Casa Demae at Sierra del Mar Los Arcos
• A 3 night luxury villa stay in 6 rooms for 12 people at Casa Yvonneka
• A great dinner party for up to 18 people hosted by Yvonne at Casa Yvonneka
• An elegant VIP dinner for 10 people at Casa Tabachin
• A 2-night stay, plus breakfast & dinner for 14 at Villa Namaste
• A 2-night stay in a deluxe ocean view room at St. Regis Punta Mita
• A 1-night stay in a luxury villa at St. Regis Punta Mita
• a 3-night stay in a Villa Balboa oceanfront villa with full staff for up to 10 guests
• A 2-night stay in an ocean casita at Four Season Punta Mita Resort
Dining, dancing, and drinking will continue into the wee hours of the morning, providing plenty of opportunity for fun and socializing. What better way to show your generosity than supporting the improvement of the lives of these needy street animals that deserve a chance for a happier life?
Placements are limited to 120 guests, and this event usually sells out, so reserve your tickets now for the Party of the Year! Dinner and Show tickets are a donation of $170 USD, Dinner, Show, and Cocktail Mixer is a donation of $200 USD. For more information and to reserve your tickets while donating to a good cause, visit the Yvonneka Foundation website
For those who cannot attend and wish to donate, please click HERE.