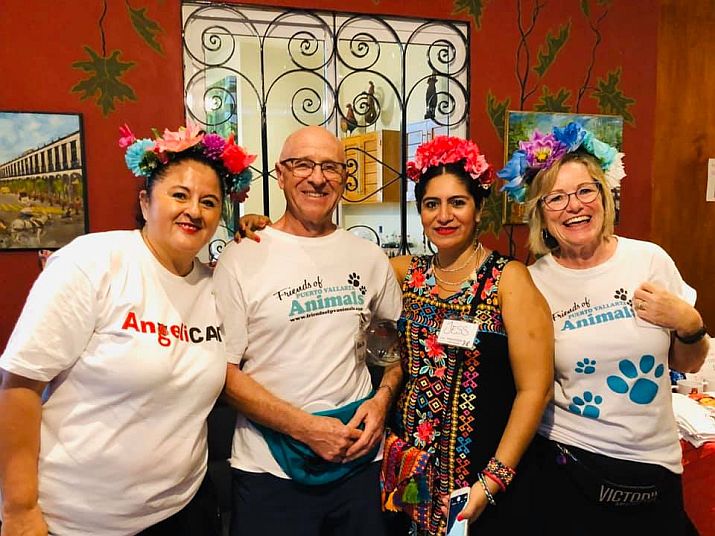 Puerto Vallarta, Mexico – Casa Yvonneka will host 'Frida VI' its Sixth Annual FUNdraiser to save the dogs and cats of Puerto Vallarta on Saturday, December 11, 2021. Come out and enjoy a wonderful night under the stars while supporting various non-profit animal associations in the Banderas Bay area.
Located in the hills of Alta Vista just above Vista Grill, Casa Yvonneka is a luxurious contemporary villa with breathtaking views of Puerto Vallarta and Banderas Bay, where you'll enjoy a very special evening of fun and friendship.
Part One at 6:30 pm:
The evening starts with a cocktail party in the star gazer lounge with an open bar, appetizers, and lots of mingling with your old and new friends. This very lively mixer will be followed by: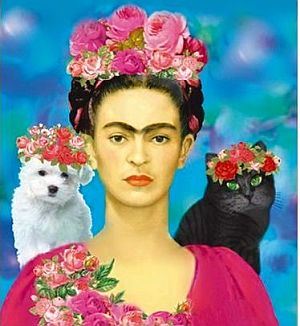 Part Two at 7:45 pm:
Dine and dance on the pool terrace facing Banderas Bay and the magnificent Guadalupe church. We have decided to limit the attendance to 120 guests so, there will be some reserved tables for seating groups of friends, as well as some very large tables to make new friends. There will be an open bar and a delicious choice of meal items and copious wines will be served.
This year we have 2 ticket options:
Dinner & Show $150.00 USD
Cocktail + Dinner & Show $200.00 USD
Click HERE to get your tickets TODAY!
We will have wonderful music, dancing, a contest for best the 'Diegos' and 'Fridas' and, most importantly, a fabulous night knowing that all of us together can really make a difference in the lives of the many innocent creatures that so need our help.
100% of ticket sales will go directly to the various animal associations that will be represented at the party.

Casa Yvonneka's annual FUNdraiser also supports the free spay and neuter clinics that are held every month on the Rio Cuale Island. But from the guests' point of view, it will be an unforgettable evening under the stars… a chance to dress up as Frida or Diego and dine, drink and dance until the wee hours.
The Yvonneka Foundation is a non-profit organization that has been dedicated to the rescue of dogs off the streets of Puerto Vallarta since 2012. The Foundation supports the Puppy Paradise no-kill shelter where the dogs are provided with the care they need and a loving environment. They are nursed back to health, and physically and socially rehabilitated, until forever homes can be found for them in the United States and Canada.
The Foundation relies entirely on donations, of which 100% goes to the care of the animals, and your donation is entirely tax-deductible. Your contribution will help provide the 24-hour staff and expenses of the shelter, veterinary care, and the feeding of not only shelter animals, but also strays throughout town! And they also provide educational programs in schools on the importance of proper pet care.
The Yvonneka Foundation's Frida VI FUNdraising event will also benefit other animal associations that will be represented at the party, like Angelicat. So, come out to Casa Yvonneka on Saturday, December 11 and show your support of those who love and care for the many needy animals in Puerto Vallarta.
Casa Yvonneka is located at Calle Hortencias #187 at Amapas in Colonia Alta Vista on the South side of Puerto Vallarta. Click HERE for Google Map.