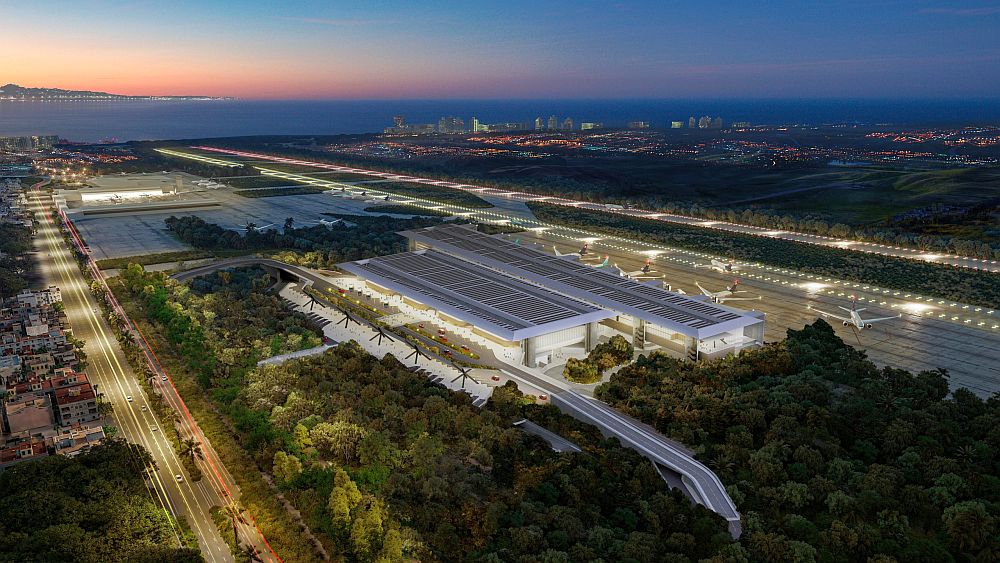 Guadalajara, Mexico – The 2022 Dow Jones Sustainability Indices (DJSI) recognized Grupo Aeroportuario del Pacífico (GAP), which operates the Puerto Vallarta International Airport, as one of the ten companies that stand out in social, environmental and corporate governance matters at the regional level (in the Pacific alliance).
Every year Standard & Poor (S&P) carries out these evaluations in order to review the status of companies in the area of sustainability. This year, 152 companies in the region were studied, and Grupo Aeroportuario del Pacífico is among the top 10, being the only company in its field to have this distinction.
Among the actions that were carried out by the airport administrator to achieve this recognition, the implementation of the GAP BLUE inclusion program stands out, being a pioneer at the international level in implementing a permanent procedure in airports to improve the travel experience of people with a disability before, during, and after their flight.
Similarly, the 12 airports managed by GAP in Mexico are certified in the Airport Carbon Accreditation Program (ACA), this program certifies that airports constantly seek to manage and reduce their carbon footprint in the environment. Of the 11 ACA Level 3 airports in Latin America and the Caribbean, three are operated by GAP.
In addition, the GAP Foundation has focused the efforts of the Group with the community, through two strategies: the operation of GAP Schools, with which primary and secondary education is provided to minors in Los Cabos and Guadalajara; and the creation of Community Training Centers, which train adults from the airport community with trade workshops, helps them complete their basic and higher education studies, as well as learn through specialized courses.
As a sample of GAP's actions for Human Rights, this year it has been included in the Bloomberg Gender Equality Index (GEI) 2022, to which 418 companies from more than 40 countries belong, of which only ten are Mexican.
Regarding Transparency, for the second consecutive year, GAP has achieved first place in the Corporate Integrity ranking (IC500) organized by the Mexicanos Contra la Corrupción y la Impunidad (MCCI) and Transparencia Mexicana (TM) institutions.
Grupo Aeroportuario del Pacífico's commitment to sustainability continues as the Guadalajara and Puerto Vallarta airports will be the first in Latin America to have terminals built under the standards necessary to be certified as NET Zero, that is, aimed at reducing carbon emissions as much as possible.
Source: Contra Línea