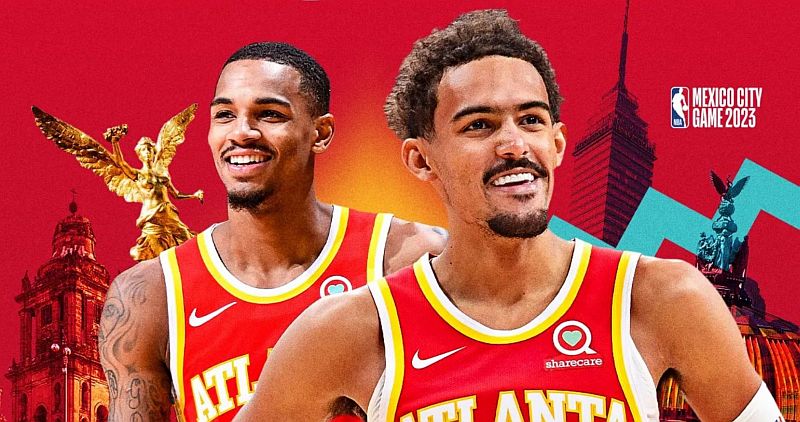 The Atlanta Hawks and the Orlando Magic will face one another in the NBA's 2023 Mexico City Game, the league announced Wednesday in a press release. The regular season contest will take place on Thursday, November 9 at the Arena CDMX.
Mexico City has been a frequent destination for NBA regular season games in recent years. The league held a pair of regular season contests in the city each year for four consecutive seasons from 2016-19. Following a COVID-related hiatus, the NBA returned to Mexico last December, when Miami faced San Antonio.
According to the NBA's announcement, the November 9 game will be the 32nd the league has played in Mexico since 1992, including both the regular season and preseason. Outside of the U.S. and Canada, no country has hosted more NBA games during that time.
The Magic have competed a few times in Mexico City, including twice during the 2018/19 season, but it will be the Hawks' first visit to the city.
The NBA Mexico City Game 2023 will air live in Mexico on ESPN, Star+, TUDN and NBA League Pass, the league's premium live game subscription service available on the NBA App, reaching fans in more than 200 countries and territories on television, digital media and social media.
In addition to the game, the league and its partners will conduct NBA Cares community outreach initiatives, Jr. NBA youth basketball development programming and interactive activities that will bring the NBA experience to fans in Mexico City.
To conclude the week-long celebration of basketball in the country, the Mexico City Capitanes will host the Osceola Magic on Friday, Nov. 10 as part of the NBA G League's Showcase Cup schedule. Additional details about the 2023-24 NBA G League season will be available at a later date.