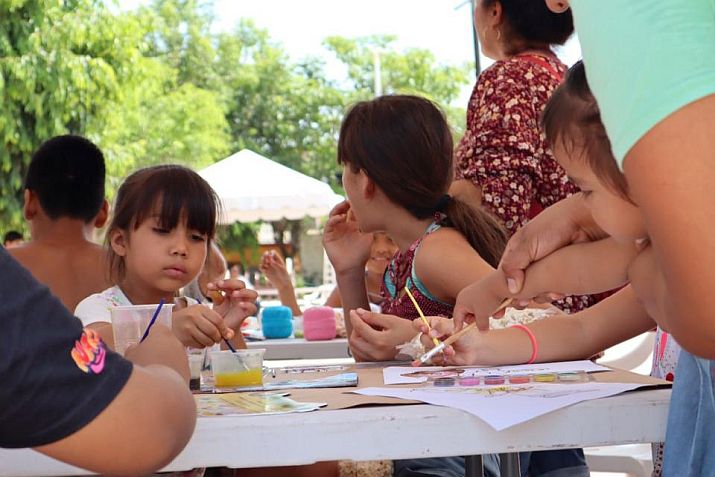 Puerto Vallarta, Mexico – The director of the Vallartense Institute of Culture, Luis Jesús Escoto Martínez, invites children to take advantage of their Summer Courses during the upcoming school vacations, he also invites families to enjoy the Cultural Caravans, which bring the workshops to different parts of the city on Saturdays.
"We'll start the summer courses for children from 6 to 12 years of age on the 18th and they'll end on the 29th of July at all of our cultural centers: La Lija, El Pitillal, Biblioteca las Mojoneras and Isla del Río Cuale. We are going to offer lots of different activities, like visits to museums, painting, drawing and recreational classes; a little of everything, so that kids have an incredible time and have something to learn on their summer vacations," he explained.
They will also have singing and craft workshops, among other activities, from 8:00 am to 12:00 noon. You can sign your kids up for courses at the central offices of the institute, at the eastern end of the Isla del Río Cuale, for a cost of 199 pesos, which includes course materials, a t-shirt, breakfast and a bottle of water.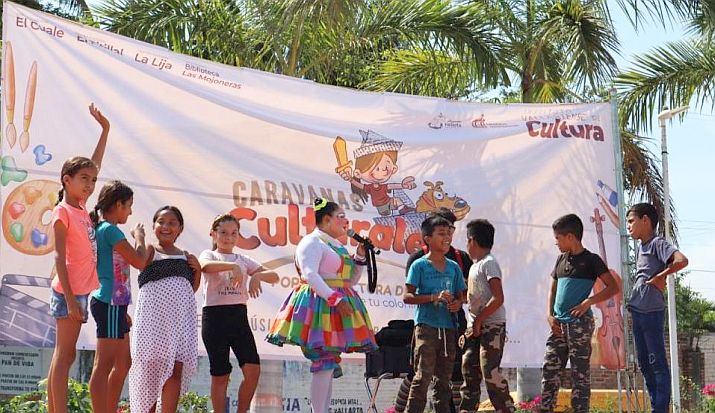 Mr. Escoto reported that the Cultural Caravans program started on July 2, in the main square of Las Mojoneras.
They will be held every Saturday, on the dates: July 9 in the plaza of the Ixtapa municipal delegation, on the 23rd of the same month in El Pitillal and on the 30th in the La Lija Cultural Center. Next month they will tour more neighborhoods.
"The cultural caravans consist of bringing our workshops closer to you, our students themselves will be presenting for these artistic demonstrations, covering all the recreational activities that you can imagine, we will be taking them directly to the neighborhoods," he explained.
He indicated that with this they comply with the principle of promoting the conscious and systematic participation of citizens in the life and cultural development of the municipality, through the promotion of reading, music, folkloric ballet, theater, sculpture, painting, piñatas, crafts and pastries. The caravan also includes the presentation of clowns and various artists.
The director of Tourism and Economic Development, Ludvig Estrada Virgen, stressed that culture gives us an identity and helps spread shared values throughout the community, as they give us a sense of belonging, which is why these "cultural caravans" are so important. In addition, he indicated that through this program it will be possible to discover new artistic talents among Puerto Vallarta's children and youth.
Sources: Tribuna de la Bahía • Diario de Vallarta