Puerto Vallarta is a wonderful place to spend time on your vacation or, if you have enough money, to live here full-time. It's also an easy place to help improve the lives of Mexican children, many of whom don't have enough to eat, have been abandoned by their parents, are offered poor standards of education or are sick and need medical help.
The International Friendship Club, or the IFC, as it is known by in these parts, is a club of English-speaking residents and visitors who volunteer their time, homes or money to help children around the Bay of Banderas.
This article shows you how you can help the IFC and how IFC supports the health, education and culture of Mexican children.
How you can help: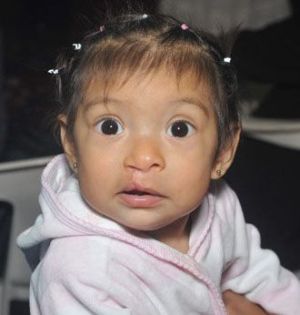 1. Take one of our IFC Home Tours that start in early December and run to mid-April. Tours depart from the Sea Monkey Restaurant, located at the foot of Aquiles Serdan on the beach on Tuesdays and Wednesdays at 10:30 am, and last approximately 3 hours. (NO Home Tours on December 25th and 26th, January 1st and 2nd.) Tickets are $700 pesos and should be purchased in advance online or at the Office. Each tour visits four beautiful and interesting homes in and around Puerto Vallarta. You will travel with our knowledgeable and outgoing docents on luxury buses but, being PV, many homes require good physical ability to climb stairs and to walk on cobbled streets.
2. Another way to help IFC is to allow us to show your home to the patrons of our Bus Tours once, twice, or as often as you would like and on dates convenient to you from mid-November to mid-March. The homes are open to the tours on Tuesday and Wednesday mornings from 10:30 am to 1:30 pm and each tour is accompanied by two or three docents. If you would like to help us help children by lending us your home, please email ifctourspv(at)yahoo.com for details.
3. You can volunteer. The IFC raises over $2,000,000 pesos each year and gives all of the profits to support charities and programs. It does this with only one full-time staff member (who is excellent!) and all of the rest of the work is done by an army of volunteers.
4. You can attend a lecture, take a Spanish lesson, teach English to Mexicans, relax at yoga, play social bridge or simply show up to a party or to the Friday social. The club charges for all activities and the money is used effectively to help children around Banderas Bay.
Where does the IFC money go?
The IFC was started in 1986 by a group of ex-pats who provided free assessment, surgery and continuous follow-up to babies and children born with cleft palates and cleft lips. That care was necessary then and is still necessary. It is the flagship program of the IFC. However, the club now has its own dental program that provides free dental care to the children in and around Boca de Tomatlán, a small village south of Vallarta, and a program that teaches English to children and adults for free.
Some, but by no means all, of the charities that IFC supports with financial and material donations include the Volcanes Community Education Project (after-school math, English, computer and reading), SETAC (HIV education and prevention and baby formula to moms who are HIV positive), Salvation Army (food for impoverished families), CANICA (supplies and support of children with cancer), Pasitos de Luz (day care for severely handicapped children), Corazón de Niña (Orphanage) and I AM PV Music Association (provides instruction in jazz and classical music to children). In all the IFC supports over 20 programs and charities and the help that it gives improves the lives of countless children in Vallarta.
Everyone is welcome to attend any of the activities of the IFC. Please come and meet us!

For more information about the IFC please visit ifcvallarta.org or visit the clubhouse/office located at the northeast corner of the Rio Cuale Bridge above the HSBC Bank. Office hours are 9:00 am to 1:30 pm Monday to Friday. The phone number is (322) 222-5466. For information on the Home Tours and to order tickets, check out toursforvallarta.com.