Vallarta Living | Community Services
Pasitos de Luz @ Casa Connor
Working with Love

Mothers United for the Rehabilitation of their Children A.C., better known as Pasitos de Luz, is a non-profit association started in Puerto Vallarta, Mexico. We would like to take a minute of your time to tell you about our altruistic cause.


We are Pasitos de Luz ('Little Steps of Light'), an organization founded by the mothers of disabled children, to achieve their rehabilitation while taking care of their basic necessities, which are difficult to meet due to physical and intellectual disabilities, as well as extreme poverty. All of these children, without exception, have disabilities such as Cerebral Palsy, Down Syndrome, Autism Spectrum Conditions, Microcephaly and Blindness to name a few.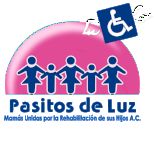 Pasitos de Luz offers these kids 100% FREE services, including special education, medical specialists, medicine, family support, speech therapy, love, day care, physical therapy, nutrition and wellness, paint and music workshops, recreation and hygiene.


Since Pasitos de Luz does not receive any ongoing financial state or government assistance, we rely entirely on funds from donations and events, as well as the support of volunteers and the provision of professional services by individuals or businesses who wish to help us.


In 2016, we realized one of our dreams and moved into a new home, Casa Connor. Casa Connor is in the State of Nayarit, on donated land close to San Vicente, which is located just north of Puerto Vallarta.


Thanks to the generosity of a Mexican family who donated land and many, many generous donors and volunteers, after 5 years of construction a new 20,000 square foot (1,800 square meters) facility, Casa Connor, was completed in late 2016.


We can now offer more therapies and support more children! However, this also means more fundraising and ongoing financial support.


Will you be part of our new chapter in Casa Connor? We are always looking for new volunteers, supporters and partners. We extend a personal invitation to you, to meet us and the children in person, to understand more about our work here, our mission and vision for Pasitos de Luz.


Be an angel for Pasitos de Luz and spread the word.
Thank You,
Yolanda Sánchez SantiagoDirector/Founder
Donations tax deductible in Canada, USA and Mexico.
Pasitos de Luz is located near San Vicente, Nayarit, a short hop from Mezcales. For more information, to arrange a visit to Pasitos de Luz or to become a volunteer, please contact Chris Jacobs at 322-137-1890, email info(at)pasitosdeluz.org, or visit PasitosDeLuz.org.

Mamas Unidas por la Rehabilitación de sus Hijos A.C. (Pasitos de Luz) is a Civil Association registered with IJAS (Instituto Jalisciense de Asistencia Social) and Hacienda, with authorization from Diario Oficial de la Federación to receive charitable donations and issue official receipts.