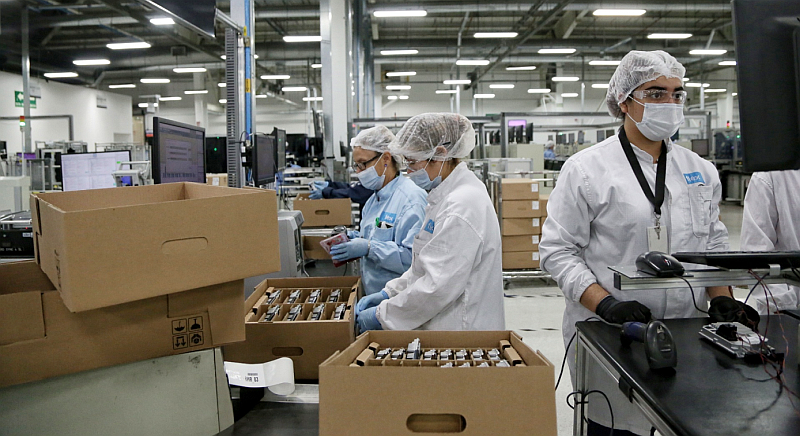 Guadalajara, Jalisco, Mexico – The state continues to grow as a result of the actions carried out by the Government of Jalisco, through the General Strategic Coordination of Growth and Economic Development and the secretariats that comprise it.
Proof of this is that the entity is consolidated within the first places for job creation by occupying second place nationwide. During January and February 2023, Jalisco added 31,557 formal jobs, according to figures from the Mexican Institute of Social Security (IMSS).
"Work and unity bear fruit in Jalisco. The dynamism of the private sector, the contribution in the preparation of talent from the academy and the fundamental conditions that the State is responsible for providing, continue to create value which, with a human face, are reflected in a an unprecedented two-month period in job creation. Jalisco continues to create conditions for growth and development, to be attractive for investment and through the economy to reduce the gap in inequality and poverty," said Xavier Orendáin De Obeso, Strategic General Coordinator of Growth and Economic Development of Jalisco.
The jobs created during the first two months of the year represent the highest number of job creation since 1997 for the first bimester of the year.
During this period, 287,573 new job openings were recorded nationwide, of which Jalisco contributed 11%.
In February 2023, as a result of the Ministry of Economic Development's strategy – to be a business sector-friendly state – the entity's businessmen registered the creation of 13,263 new jobs, exceeding the average of employment generation for the month of February of the last 10 years, which is 11,640 formal jobs.
At the national level, there were 175,874 jobs created during the month of February, of which Jalisco contributed 7.5% of the jobs in the country, that is, 7 out of every 100 jobs were created in Jalisco.
In addition, the entity is positioned as the third state with the most number of jobs created in February, only below Mexico City, which registers 18,575 jobs created and Nuevo León with 16,851 jobs.
In 2022, Jalisco was the leader in job creation by adding 82,963 new jobs.
Source: jalisco.gob.mx