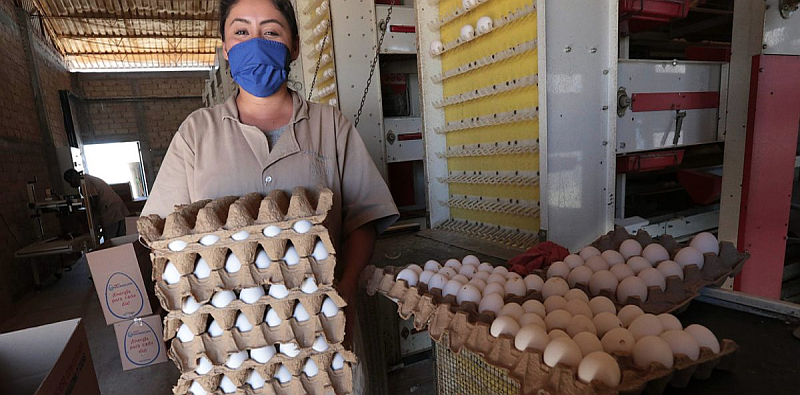 Guadalajara, Jalisco, Mexico – Jalisco drove national employment growth in 2022, creating 11 percent of the total number of new jobs in Mexico. Official statistics show that the Mexican economy added 752,748 formal jobs from January to December 2022 and 82,963 of those were in the western state.
The 82,963 sources of employment created during 2022 in Jalisco exceed the generation of 2021 when 69,632 were created, which represents a positive annual growth of 4.48%.
"Jalisco occupies the first national place in employment generation during 2022, generating 82,963 jobs, which is more than Mexico City, the State of Mexico and Nuevo León. This speaks of the very important dynamics that the state has in the generation of employment and the confidence of employers to bet on new jobs, continue investing and, above all, bet on the economic development of our entity," said Roberto Arechederra Pacheco, the Secretary of Economic Development.
In addition, he stressed that, the General Coordination of Economic Growth and Development's commitment will continue so that during 2023 sources of employment will continue to be generated in all of Jalisco; the accompaniment will also be reinforced for companies that require support and its operation will be facilitated through the implementation of regulatory improvement mechanisms."
In 2022, according to data from the Mexican Social Security Institute (IMSS), after Jalisco, Mexico City ranks second with 82,390 jobs; the State of Mexico is in third place with 82,319 new jobs, and in fourth place, Nuevo León with 76,407 formal jobs created.
The generation of employment in Jalisco during 2022 is even greater than the generation of employment in all of 2019, the year prior to the Covid-19 pandemic, and is a sign of the economic recovery of the state and the synergy that has been generated between the business sector and the government that gives the people of Jalisco better economic and development opportunities.
Sources: Vallarta Opina • Gobierno del Estado de Jalisco