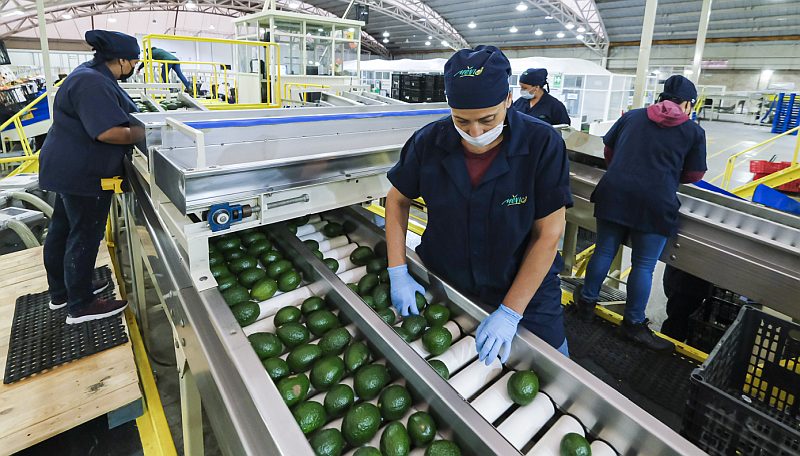 Guadalajara, Mexico – Jalisco drove national employment growth in the first month of 2023, creating 16.4% of the total number of new jobs in Mexico. Official statistics show that the Mexican economy added 111,699 formal jobs in January, and 18,294 of those were in the western state.
This places Jalisco as the second largest generator of jobs in the country; It should be noted that the generation of jobs in the entity during the first month of 2023 is the highest historically for a month of January in the last 25 years.
16 out of every 100 jobs generated at the national level were created in the State of Jalisco, according to data from the Mexican Institute of Social Security.
"Despite the challenges and global and national situations, the Government of Jalisco reaffirms its commitment to the productive sector, in order to continue promoting the conditions for investment, the generation of trust and certainty, to continue offering opportunities for growth and development in the present and future for all of Jalisco," said the General Strategic Coordinator of Growth and Economic Development, Xavier Orendáin De Obeso.
"In unity, with a human face, leadership, rhythm and clear course, our State continues to show dynamism, growth and economic diversification, and with a clear and differentiating leadership, it is consolidated as the locomotive of growth and economic development in Mexico," he added.
The figure of 18,294 jobs places Jalisco in second place nationwide in the generation of new jobs, below Baja California with 18,836 insured workers.
In addition, during January, Jalisco had a better performance in terms of job creation compared to economies of similar weight; Nuevo León registered 17,196 new job openings and Mexico City, which was the entity with the greatest number of jobs lost – with losses totaling 16,288.
"A new job means the possibility of a new and better standard of living for a family, and that is what is happening in Jalisco thanks to the trust of businessmen, academia and of course the grain of sand that we put from the Government to generate more and better sources of work. We will continue working to create conditions so that companies can continue to offer new jobs," added the head of the Secretariat for Economic Development, Roberto Arechederra Pacheco.
In the absolute annual variation of January, the entity is placed in first place nationwide with 90,097 jobs.
In 2022, Jalisco positioned itself as the leading entity in job creation by creating 82,963 new job opportunities.
Source: jalisco.gob.mx