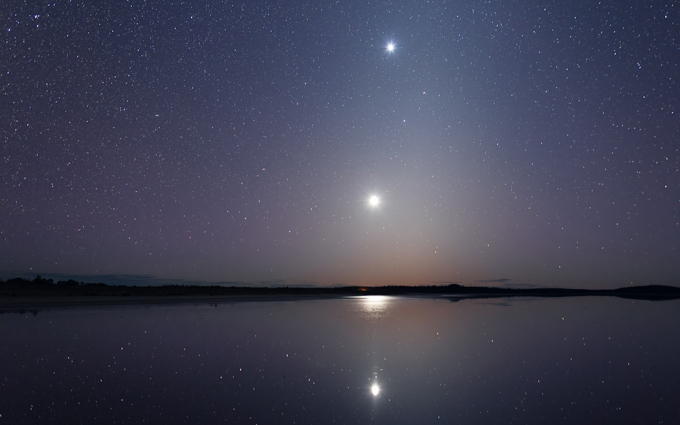 Puerto Vallarta, Mexico – If you are free this coming Saturday evening (Jan 21) at 6 pm, please consider coming out to Casa Karma for a beautiful sunset and (hopefully if no clouds) a view of Saturn and Venus in a rare alignment in the post sunset dusk, accompanied by music by Bing Young and friends.
Enochian Vibes, Joan Houston, Andrea Jupina, Gene Berube, and maybe some others will be performing (ocean/weather permitting) down on the maze next to the ocean for one to one and a half hours before, during, and after sunset, when hopefully there will be a great view of the aligned planets.
This last-minute event is being made possible by Georgia Darehshori the folks at Casa Karma Private Villa & Event Space (as the result of a cancellation for rental of the Villa, which is normally sold out at this time of year) in order to enjoy music, the sunset, each other's company – all for a deserving local cause.
This special evening will benefit Club Vallarta, which provides sports and music facilities and instruction to the youth of some of Puerto Vallarta's less well-endowed neighborhoods or colonias.
This "FUN-raiser" will help cover the costs of constructing "Gholi's Field of Dreams," a soccer/futbol field for the kids at Club Vallarta.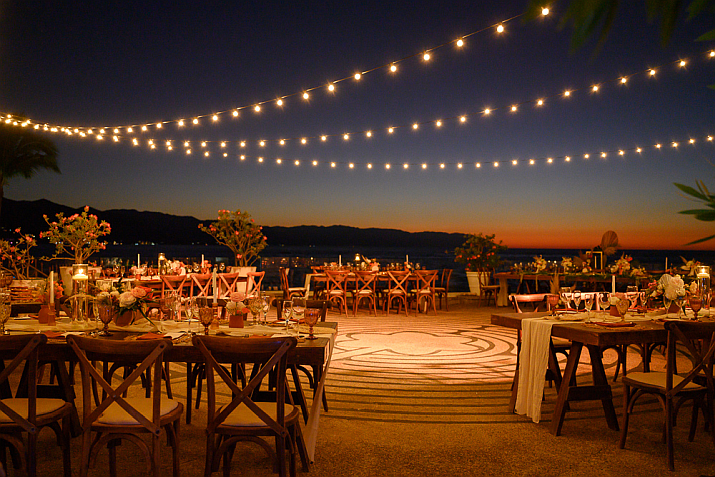 To reserve your spot, please contact Bing Young via Facebook Messenger or, better yet, contact Erika at Casa Karma (Call or WhatsApp Erika at (+52) 322 291 2766) – no later than mid-day on Friday, January 20, so that they can make sure there are enough chairs, food and drinks for all who wish to attend. There will be appetizers created by Casa Karma's own talented chefs, Javi and Roberto, a cash bar, and a tip jar for entertainers.
As this is a last-minute event, they are not selling tickets per se, but instead are requesting that those who attend make a donation of 200 to 400 pesos to help benefit this good cause.
After the waterfront performances, if the mood dictates, attendees will move "upstairs" and inside to the main living room area of Casa Karma for more singing, sing-a-longs, or even dancing. Much about the evening is unplanned and will be spontaneous and a surprise. So, as Georgia likes to say, "expect the unexpected."
If you have never been to Casa Karma, this is your chance to see and experience one of the most spectacular cliff-side, oceanfront villas in the greater Puerto Vallarta area, with an incredible view and garden area. You'll want to bring a camera and maybe binoculars.
Casa Karma is located at Carr. Barra de Navidad 1247, Conchas Chinas. (Click HERE for Google map.) For more information, please call (322) 221-6047, or visit their website, casakarmapv.com.