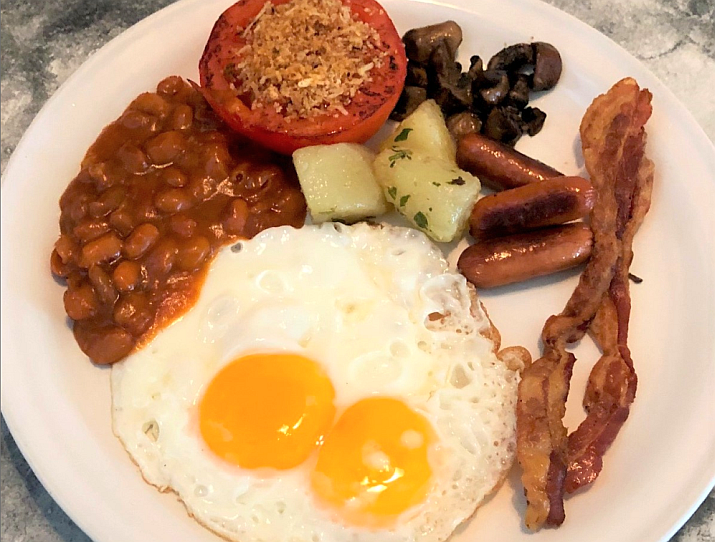 Puerto Vallarta, Mexico – In celebration of the coronation of Charles III and his wife, Camilla, as king and queen of the United Kingdom and the other Commonwealth realms, Kaiser Maximilian restaurant in Puerto Vallarta, Mexico, is offering a special English breakfast until the day of the coronation, Saturday, May 6, 2023.
The Coronation Ceremony, the first British coronation to take place in 70 years, will take place at Westminster Abbey, London, and will be conducted by the Archbishop of Canterbury.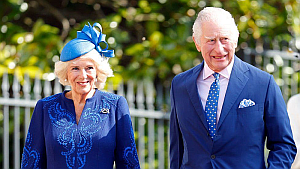 To mark the start of the king's reign, both King Charles and his wife, Camilla, the queen consort, will don crowns pulled from the Tower of London, where they have been guarded since the 17th century. Charles will wear St Edward's Crown and the Imperial State Crown, while Camila will wear Queen Mary's Crown.
The Coronation will reflect the monarch's role today and look towards the future, while being rooted in longstanding traditions and pageantry.
In addition to the coronation ceremony, the event will be marked by public ceremonies and celebrations in Australia, Canada, New Zealand, and the British Crown Dependencies and overseas territories. Here in Puerto Vallarta, Kaiser Maximilian is offering the following breakfast specials:
2 eggs, sunny side up or to your taste, with bacon and sausage, sweet beans, tomato Provencal, mushrooms and potatoes. Served with toast bread, butter and orange marmalade. $175 Pesos
English breakfast tea, with milk or lemon $49 Pesos
The restaurant's regular a la carte breakfast menu is also available.
Whether dining al fresco at the European-style sidewalk café tables, or in the intimate air-conditioned dining room, you'll enjoy the fabulous cuisine, professional service and elegant atmosphere that have made Kaiser Maximilian one of Puerto Vallarta's favorite restaurants.

Open Monday-Saturday from 8 am to 11 pm for breakfast, lunch and dinner, Kaiser Maximilian Restaurant & Cafe is located at Olas Altas #38B in the Zona Romántica of Puerto Vallarta. For reservations call (322) 223-0760 or visit KaiserMaximilian.com