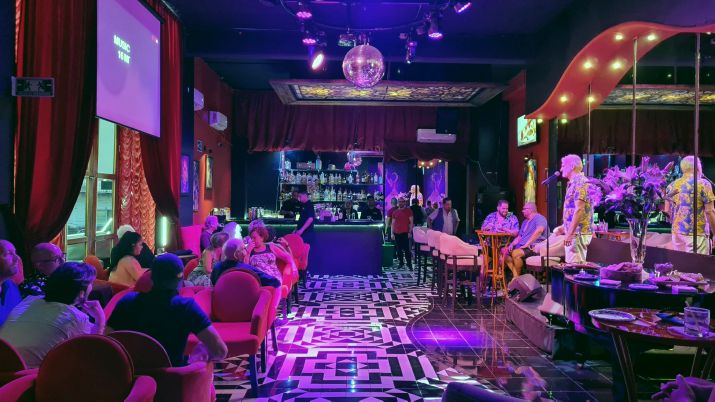 Puerto Vallarta, Mexico – As the summer heats up, Act2PV, TripAdvisor's #1 entertainment venue in Puerto Vallarta, is working hard to continue to bring you the best-of-the-best shows! Delivering an array of entertainment options in air-conditioned comfort, there is something for everyone!
Join us this week at Act2PV and immerse yourself in the incredible warmth and joy of the summer season. We can't wait to share unforgettable moments with you, so check out the schedule below, mark your calendars, get your tickets at act2pv.com, and get ready for an incredible experience!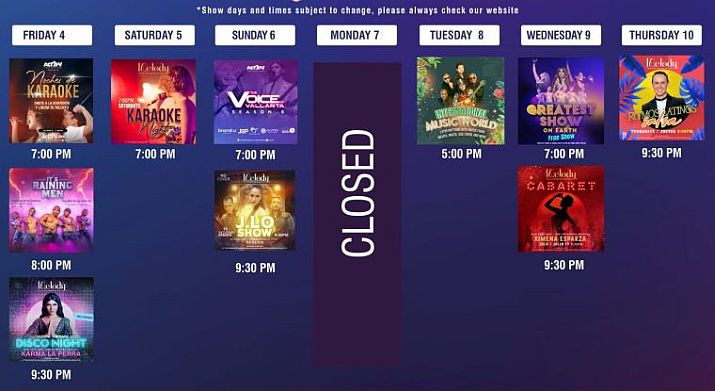 Act2PV will continue to present The Greatest Show on Earth on Wednesday night, Karaoke and It's Raining Men on Friday night, and The Voice of Vallarta on Sunday night. This competition is getting to be very exciting, too! There are 12 contestants left, and this week, each of them will be singing a duet with one of their fellow contestants, as well as a short solo. Be sure and see a recap of their performances on Act2PV's Facebook page at #TheVoiceofVallarta.
The Melody Bar features live entertainment on Friday, Sunday & Wednesday, starting at 9:30 pm. There is a 2×1 Happy Hour from 9:00 to 10:00 pm, and each day has a special discounted drink. The Melody Bar is THE place to drink, dance and have a great evening!
OPENING THIS WEEK

International Music World
Opening Night: Tuesday, August 8 at 5:00 pm
Joaquin Camarero, affectionately known as "Juako Guitar," is an international virtuoso guitarist and performer who has been working on various cruise ships, including Royal Caribbean, Oceanía and Regent. He has arranged music for many headliners, and played the guitar for the Broadway show Grease on the Navigator of the Seas cruise ship.
His exciting show, "International Music World," features many different Latin rhythms with music from Mexico, Brazil, USA, Spain, and more. Joaquin will be dancing, singing and playing his guitar along with a live band, and will share heartwarming anecdotes, and glimpses into his extraordinary journey as a world-traveling musician.
2023-2024 SEASON PASSES NOW AVAILABLE
Many people have been asking about the availability of season passes for the 2023/2024 season. There are three different kinds of passes available, and they can all be used at 40+ shows throughout the season. For more information or to purchase your season pass, click HERE, or send an email to info(at)act2pv.com.
Act2PV will be announcing our brand-new show schedule for the 2023/2024 season very soon. We are so excited and look forward to seeing you soon! Stay tuned!

The Act2PV Entertainment complex is located on the corner of Insurgentes and Basilio Badillo on the South side of Puerto Vallarta. For more information, follow Act II on Facebook. Click HERE to learn more about Act2PV.