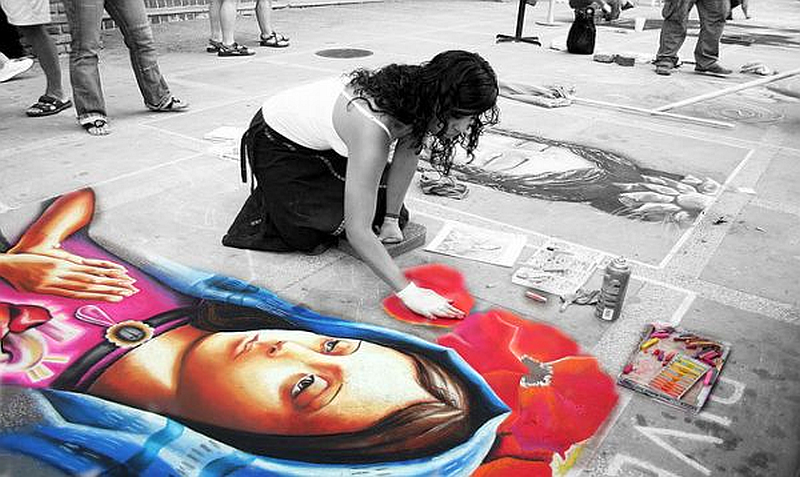 Puerto Vallarta, Mexico – After a three year absence due to the health contingency, the Madonnari Festival will return to Puerto Vallarta from November 11-13, 2022, according to the announcement made by the Puerto Vallarta/Santa Barbara Sister Cities Committee, organizer of this prestigious event.
This fourteenth edition of this 3-day cultural event showcasing elaborate chalk paintings created by local artists of all ages directly on the sidewalks of downtown Puerto Vallarta is sure to dazzle the senses. You won't want to forget your camera!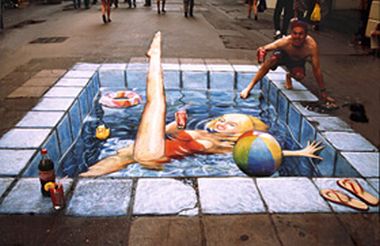 What was once just thought of as cement underfoot, now becomes a surface open to interpretation. A wall can become a window, surrealistically stretching it out into a thought provoking illusion or a masterpiece of perspective, borrowing at will from art movements around the world.
At a recent press conference, organizing committee member Laurel Carrillo Ventura announced the details of this traditional event that promotes culture and this tourist destination. According to Carrillo Ventura, this year over 100 artists of all ages are expected to participate, decorating the main plaza and the side corridors of the municipal palace with their ephemeral pastel chalk paintings on pavement.
She explained that registration is free and those interested may participate individually or as a team in the Children (under 8 years old), Junior (under 12 years old), Youth (under 18 years old) and Adult categories. The organizing committee will assign spaces and deliver the materials to the participants on November 11.
The designation of winners and awards will be on Sunday 13, when the winners of the first two places in the adult category will win an all-expenses-paid trip from Puerto Vallarta to Santa Barbara, where they will have the opportunity to participate in the festival of that city next year. Likewise, the first three places in the other categories will be awarded. For more information, and registration, call 322-306-0363.
About the Madonnari Festival
Madonnari art had its origin in the Italy of XVI century. Nomadic artists were brought to the big cities and commissioned to paint inside the great cathedrals. Once their employment was done, they started to re-create the images on the stone streets of the cities. The word Madonnari comes from the fact that most of the images were Madonnas.
The first documented contest and festival of this singular artistic expression was held in London in 1906. In 1972, the first International Contest/Festival I Madonnari took place in Grazie di Curtatone, Italy. Today it is part of a two-week festival to celebrate the Assumption, and the city's streets are the venue of the celebration.
In 1987, Wenner y Manfred Stader introduced I Madonnari to Old Mission Santa Barbara, California. Today, this festival is celebrated in many countries including: the United States, Germany, the Netherlands, Israel, Thailand, and in Puerto Vallarta, Mexico.