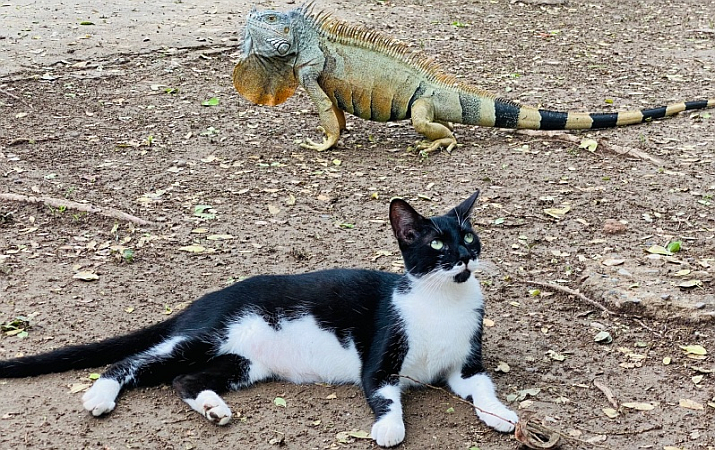 Puerto Vallarta, Mexico – The latest news from PuRR Project, a non-profit, no-kill feline shelter located just north of Puerto Vallarta that provides homeless cats and kittens a recuperative stay with the ultimate goal of adopting them out to loving homes sterilized, vaccinated and disease free.
UPCOMING EVENTS: PUSSY CAT CONCERT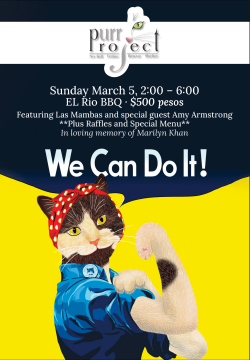 The Pussy Cat Concert is almost here! Sunday March 5th at El Rio BBQ Bar! If you have not picked up your tickets yet, we will have them available at the door. Please join us for an afternoon of fun, friendship and music on the river! (You don't want to miss Amy Armstrong and her famous PussyCat song!)
There will be great raffle prizes plus a 50/50 raffle for cash. This is our only planned fundraiser for the season and is in memory of Marilyn Khan (it was HER original idea!), so PLEASE help us make this a memorable day for the 300 cats and kittens at the PuRR Shelter.
SHELTER UPDATE
Everything is looking good at the shelter. This past month brought cooler than normal nights but very pleasant days. The good news is we only had 8 new kitties and 14 adoptions! Several headed to new homes in British Columbia and Minnesota so these Mexi-Cats were in for some REALLY cool nights….hopefully in front of a warm fireplace. The cats in casitas loved all the new toys, scratching posts, tunnels & cats trees brought be visitors and volunteers. Our dogs Lalo and Rocky even got new balls to play "fetch" with!
FEATURED FELINE: BOB THE CAT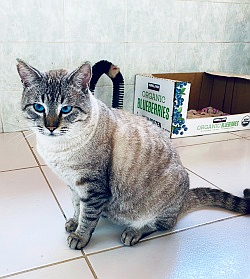 This handsome blue-eyed fellow has become a real volunteer favorite since his arrival at the shelter last Fall. He was very shy at first… but not anymore! He is about one and a half years old and is residing in the Senior Center now. He loves visitors, enjoys being brushed and of course some treats! He would be PURR-fect in a home where he is the only cat, If you are interested in adopting Bob or any of our teenage cats, contact Linda at adopt(at)purrproject.com.
AMAZON SMILE
Amazon recently announced it plans to shut down its Amazon Smile program as of February 20, 2023, in the latest example of the company's broader cost-cutting efforts. They decided it was least effective to send small amounts to hundreds or thousand of charities than to send large amounts to a few of their choosing. So we thank everyone who supported us the past through years by choosing PuRR Project when they shopped at Amazon!
GRACIAS! THANKS! MERCI! DANKE! ARIGATO!
A special thanks to Beverly Cairns for her generous donation this month! And as always, we are so grateful to our regular donors: Gary Phillips, Sharon & Ken Rose, Catherine Googlia & Jim Shoemaker, Pat & Sandy Glenn, The McCullough Charitable Fund, Joanne Bryla, Trisha Aljoe, Timothy Oleno, Larry Sherwood, Heidi Benedict, Elizabeth Fuerherm, Robert Weed and Janice North. And we really LOVED our new PuRR sign donated by Laurie & Kim Mackenthun!
For more Kitty News & Photos, please visit PurrProject.com.

PuRR Project is a Non-Profit shelter in Puerto Vallarta, Mexico that provides homeless cats and kittens a recuperative stay with the ultimate goal to adopt them out to loving homes. All of our residents have been sterilized, vaccinated and are disease free. We accomplish this through our own efforts as well as collaboratively with other animal welfare organizations. Both monetary donations as well as donations of dry cat food are most welcome – and much appreciated. Donations 501(c)(3) tax-deductible in the U.S. For more information, visit PurrProject.com or send an email to info(at)purrproject.com.