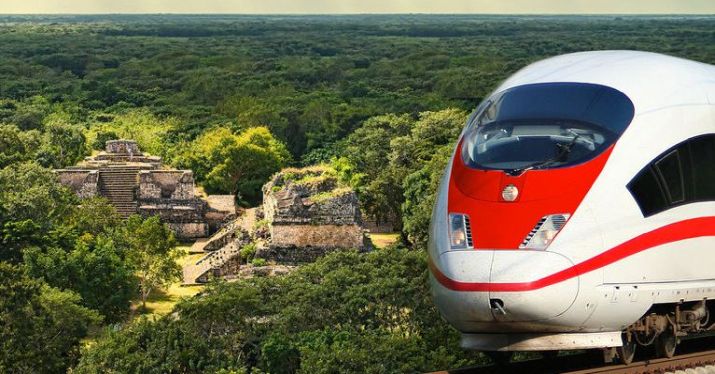 Mérida, Yucatán – The National Fund for the Promotion of Tourism (Fonatur) on Tuesday announced a new change in the Mayan Train route. Instead of building a station in the polygon known as "La Plancha" in Mérida, a station will be built in Teya, more than 60 kilometers away from the Yucatán capital.
In a statement, the agency indicated that the modification was made from an analysis, the results of which concluded that it is better to change the line to save construction time.
"Such determination was made from an analysis whose results show that to make the construction time of the project more efficient, it was necessary to modify the route, since problems in construction and mobility issues within the city must be avoided," said the Fonatur, preceded by Rogelio Jiménez Pons.
This comes a week after those in charge of the construction of the project informed that the Mayan Train will no longer pass through the center of Campeche. According to Fonatur, the commitment is to deliver the project in 2024, "a situation that must occur through the efficient use of time and resources."
"Fonatur will continue to collaborate with the three levels of government to continue improving the project, for the benefit of the population of the Southeast," he said.
Source: Fonatur press release