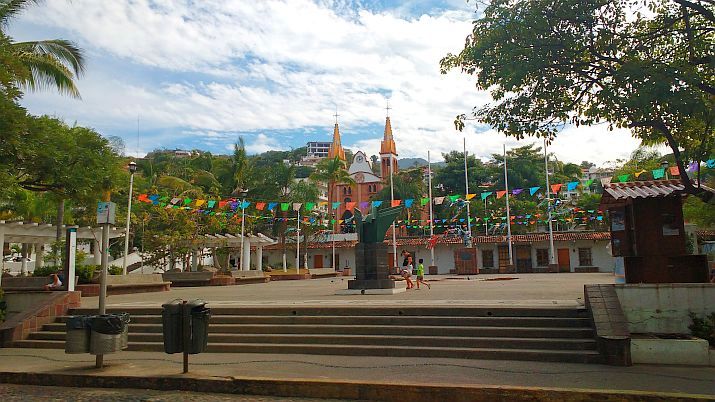 Puerto Vallarta, Mexico – As of today, Wednesday, September 15, almost 60 merchants from the Río Cuale market will be selling their wares at Parque Hidalgo in downtown Puerto Vallarta.
This relocation is temporary while the damage the market suffered, due to the overflowing of the river after the passage of Hurricane Nora, is being repaired.
It is estimated that the market vendors will be in the park for no more than 3 weeks, which is the approximate time that it will take to make the repairs that will allow them to safely return to their spaces in the Municipal Market building.
It should be noted that, in total, 158 commercial spaces in the Mercado Río Cuale were affected by the flooding, however, only around 60 vendors decided to temporary relocate to Hidalgo Park, while the rest preferred to wait for the market to be restored to good condition.
It is also worth mentioning that, so far, the market merchants who are eligible for government support have not yet received the checks to reimburse them for the merchandise and furnishings lost after the hurricane, but communication with the state government has not been lost either.
So, if you are in the downtown area, be sure to stop by Parque Hidalgo and support not only the market vendors, who are a vital part of Puerto Vallarta tradition and culture, but also contribute to the local economy.
Source: Vallarta Independiente