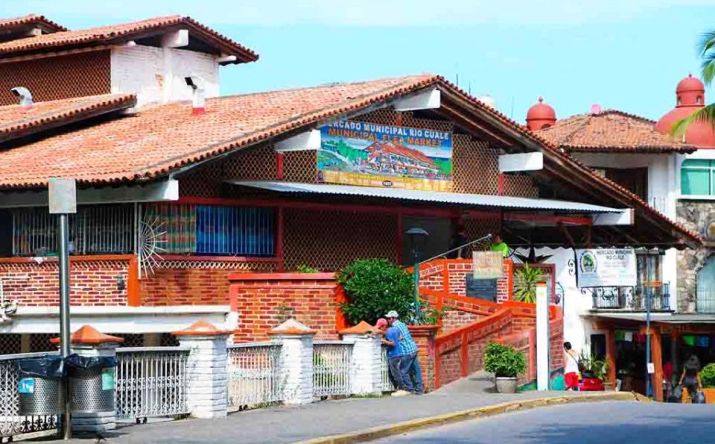 Puerto Vallarta, Mexico – Most of the Mercado Río Cuale vendors that had to temporarily relocate to Parque Hidalgo while repairs were being made to the building, which was affected by the flooding of the Cuale River after Hurricane Nora, have returned to work in their locales on the municipal market's premises.
Around a dozen of the displaced vendors will now work from booths on Encino Street, which has been closed to vehicular traffic to accommodate them, much to the dismay of the market merchants who have moved back into their locales and would prefer that the street remain open.
The justification for the street stands is that many merchants fear returning to the market which, according to Civil Protection, has been rehabilitated so the damage that was done no longer represents a risk.
So, after a two-month-long closure, the Río Cuale Municipal Market, which has been operating for almost 82 years, is now open for business. However, the street stands are only expected to operate until the end of the 'high season,' at which point the vendors will return to their usual spaces within the building.
So, if you are in the downtown area, be sure to stop by the Río Cuale Municipal Market and support not only the vendors, who are a vital part of Puerto Vallarta tradition and culture, but also contribute to the local economy.
Sources: Vallarta Independiente • Contralinea