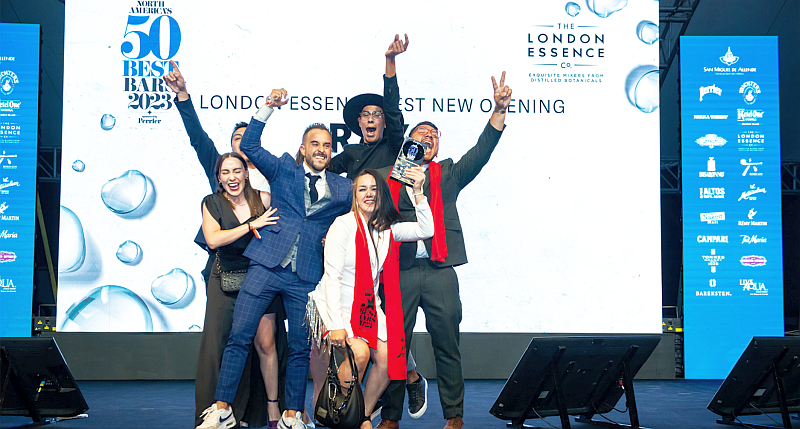 San Miguel de Allende, Guanajuato, Mexico – On May 4, Hacienda Los Picachos in San Miguel de Allende hosted the second annual 50 Best Bars awards ceremony. The event brought together hundreds of the best bartenders, professionals in the field, and bar owners in North America, including the USA, Canada, Mexico and the Caribbean.
During the ceremony, fourteen bars in Mexico were recognized for excellence.
Now firmly established as a global cocktail destination, Mexico City accounted for more than half of the best bars in Mexico. Handshake Speakeasy (#2) retained its position and was again named The Best Bar in Mexico, with Licorería Limantour at #4. They were joined by Baltra Bar (#16), list newcomer Rayo (#17), Hanky Panky (#20), Café de Nadie (#25), Kaito del Valle (#26) and new listee Brujas (#47).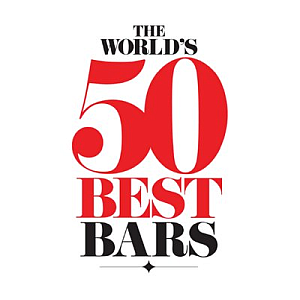 That being said, cocktail excellence is rippling through the bar scene across Mexico. Playa del Carmen's Zapote Bar placed at #11, Guadalajara's El Gallo Altanero came in at #21, Oaxaca's Sabina Sabe secured #22, Tulum's Arca finished at #23, Oaxaca's Selva ranked #31 and Tijuana's new listee, Aruba Day Drink, came in at #40.
Mexico City's Rayo earned the London Essence Best New Opening title at #17, as the bar that entered the list in the highest position of any that have opened during the voting period. Rayo celebrated Mexican and global spirits in cocktails that tell stories. Its name is inspired by the legend of the goddess Mayahuel, who took the form of an agave plant. When struck by a lightning bolt (rayo), it released a liquid that, when fermented, became pulque.
"This recognition is a source of pride for Mexico, as it is demonstrating the quality of the country's mixology. The work of Mexican bars is increasingly recognized through their creations, service and professionalism of their staff and all the participating bars are leading the country to major competitions, obtaining international recognition," said the managers of Rayo Cocktail Bar, who, in addition to obtaining 17th place, won the London Essence Best New Opening award.
Inaugurated just two years ago, North America's 50 Best Bars is a branch of the larger 50 Best brand lists that started in 2002 with The World's 50 Best Restaurants, and has extended to include Best Restaurants in Latin America, The World's Best Bars, and others.
Founded by UK company William Reed, the 50 Best brand and their lists have provided an international spotlight on the "best" dining and drinking establishments across the globe for the past two decades, and have often been a contributing factor in winners rocketing to culinary stardom. The lists both report and promote culinary and mixology trends, and earning a spot on one of them has become a coveted achievement in the industry.