Puerto Vallarta, Jalisco, Mexico – In almost every corner of this beautiful country we call home, there are hidden gems to be found that make the perfect places to live in Mexico.
Nestled away on the shores of one of the largest lakes in the country, you'll find a stunning Mexican town called Chapala. A town that has preserved its traditional Mexican charm and colonial structures, but has incorporated all the modern amenities you could ask for.
Besides having all your modern amenities, this town is also offers an extraordinary lifestyle as a result of being on the shores of a giant lake. Enjoy plenty of outdoor activities, and engage in a life of natural fitness and physical activity that is essential to one's happiness and overall health.
Plus, when you feel like heading into the big city, Guadalajara is just a hop, skip and a jump away. Enjoy having extraordinary world class gastronomy, arts and culture and so much just a drive away from your little town in Jalisco, Mexico.
Lake Chapala is home to a marvelous temperate climate, affordable cost of living, traditional fruit and vegetable markets, cobblestone streets and warm people. It's the perfect little town if you're looking for a beachy lifestyle that's a little further away from booming destinations or bigger cities, but close enough to experience some of the things that aren't available in the smaller, cozier towns.
There are numerous reasons why buying a home in Mexico can improve your quality of life, and MEXLend, the most experienced residential brokerage in Mexico, is here to help buy your dream home, wherever it may be. They are committed to accompanying you through the process of buying or selling a home anywhere in Mexico, including securing home loans, Escrow services, and insurance.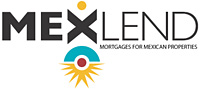 Are you looking to purchase vacation or investment property in Mexico? To discover which one of the many mortgage loan options that MEXLend offers is right for you, visit MexLend.com or MexLend.com.mx, call (322) 222-7377 in Vallarta, toll-free at 1.800.3.Mi.Casa in Mexico or (917) 779-9061 from the US or Canada.


To learn more about MEXlend, click HERE.