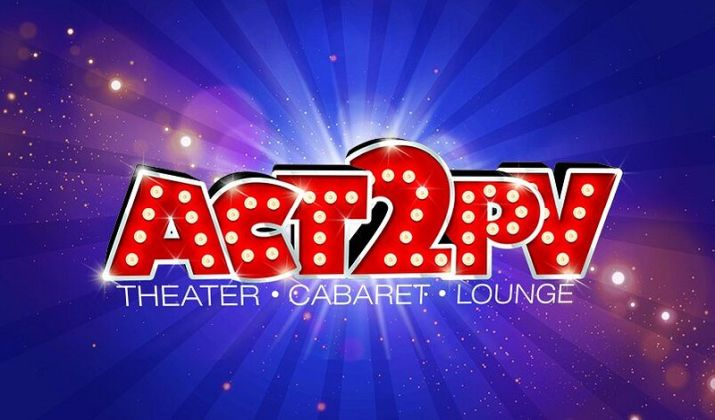 Puerto Vallarta, Mexico – As the summer drags on, Act2PV, TripAdvisor's #1 entertainment venue in Puerto Vallarta, is working hard to continue to bring you the best-of-the-best shows! Delivering an array of entertainment options in air-conditioned comfort, there is something for everyone!
Join us this week at Act2PV and immerse yourself in the incredible warmth and joy of the summer season. We can't wait to share unforgettable moments with you, so check out the schedule below, mark your calendars, get your tickets at act2pv.com, and get ready for an incredible experience!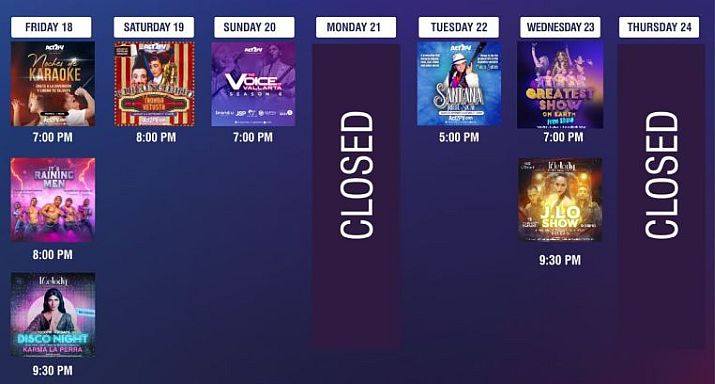 SHOWS PLAYING THIS WEEK

CIRCONCIERTO – Tromba Vetusta
Saturday, August 19 at 7:00 pm
Due to popular demand, the amazing circus duo, Tromba Vetusta, has been invited back to present another captivating performance on Saturday, August 19 at 7:00 pm. Their show, Circoncierto, is filled with eccentricity, a varied repertoire, and a mesmerizing blend of music and storytelling. They skillfully manipulate musical notes, intertwine narratives with sounds, and encourage the audience to engage with unexpected orchestras of characters. This multidisciplinary spectacle seamlessly merges the realms of comedy, music, and circus theater.

Voice Of Vallarta – Week 7
Sunday, August 20 at 7:00 pm
The Voice of Vallarta is in the final two weeks of this exciting competition! There are just eight contestants left, each of whom will be performing a 10-15 minute cabaret show. There has been a lot of drama and surprises in this amazing competition, and we're excited to find out who will make the final cut! Please come and vote for your favorite contestant. Your vote is important!

Santana Tribute
Tuesday, August 22 at 5:00 pm
Act2PV is excited to announce the opening of the long-awaited Santana Tribute, featuring Joaquin Camarero, famously known as "Juako Guitar," an internationally acclaimed virtuoso guitarist (and his LIVE BAND). This incredible group will perform the greatest hits of the legendary guitarist, Carlos Santana, in a show that features classic rock, jazz, blues and salsa! This is a must-see!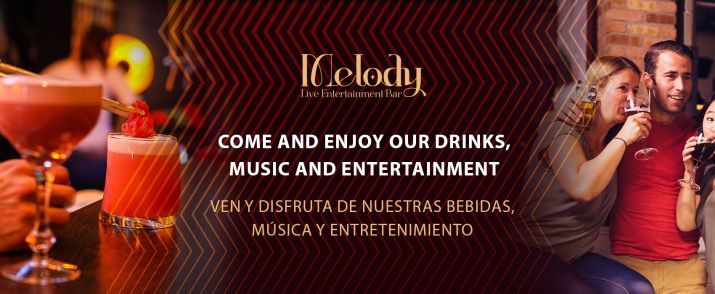 The Melody Bar is open on Friday, Sunday and Wednesday this week. Featuring live entertainment, dancing, and some great 2×1 drinks, this is a great place to relax, meet new friends and have a good time. Don't forget Happy Hour from 5:30 to 6:30 and 9:00-10:00.
2023-2024 SEASON PASSES NOW AVAILABLE
Many people have been asking about the availability of season passes for the 2023/2024 season. There are three different kinds of passes available, and they can all be used at 40+ shows throughout the season. For more information or to purchase your season pass, click HERE, or send an email to info(at)act2pv.com.
Act2PV will be announcing our brand-new show schedule for the 2023/2024 season very soon. We are so excited and look forward to seeing you soon! Stay tuned!

The Act2PV Entertainment complex is located on the corner of Insurgentes and Basilio Badillo on the South side of Puerto Vallarta. For more information, follow Act II on Facebook. Click HERE to learn more about Act2PV.