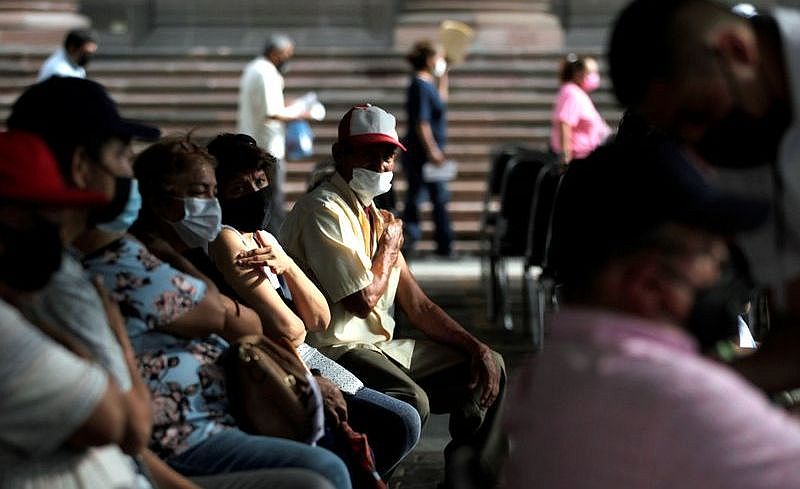 About six million AstraZeneca vaccines arrived in Mexico on Saturday, the country's health ministry said.
Data from the health ministry showed 5,993,700 doses of the AstraZeneca vaccine arrived in the Latin American country. News of the vaccine delivery comes after Mexico received almost 6.5 million doses of the Russian-made Sputnik V vaccine.
Mexico has fully vaccinated against COVID-19 around 56 million people, or over 43% of the population, according to Our World in Data, a research group at Oxford University.
By comparison, in the neighboring United States, close to 57 percent of the total population is vaccinated, and almost 67 percent of those aged 12 and older have received the full regimen, according to data from the Centers for Disease Control and Prevention (CDC).
Reuters reported that a Mexican court ordered health officials to vaccinate more children aged 12 to 17 as countries such as the U.S. have made moves to vaccinate its younger populations.
The country has currently only vaccinated one million children in that age group, with the doses going individuals that are at higher risk of suffering severe cases of COVID-19.
As of Saturday, the country has had more than 3.8 million coronavirus cases and more than 288,000 deaths.