Puerto Vallarta, Mexico – This is an exciting week coming up in Puerto Vallarta, as a whole new group of entertainers take their place on the stage at The Palm Cabaret & Bar. As we head into the holiday season, our calendar features all types of entertainment, from Christmas themed shows to Vegas style performances. There is something for everyone.
The Palm is happy for the return of our bi-weekly BINGO, aptly name Loteria. Win prizes, make some friends and enjoy 2 for 1 Margaritas and domestic beers, and help raise money for PAWS, a spay & neuter clinic here in Puerto Vallarta. Join us at 4 pm on Dec. 9 for the first of many fun-filled afternoons.
A new feature artist for us this season is Moelle fronted by vocalist and founder Fernanda Hernández. Fernanda, or, as her friends call her, "Ferny," is originally from the state of Aguascalientes, in the central region of the Mexican Republic. At the age of eleven, her family settled in the charming Puerto Vallarta, a city that became her hometown and provenance of Moelle Project. The show, "Cinema Moelle," will take you through time bringing back memories of the magical music experience in Hollywood. Certainly the fabulous musical ensemble, the stunning voice and performance of Ferny guarantee a wonderful evening.
Our favorite Latin band is Back! Fernando Gonzalez re-assembles his band, Piel Canela and returns with a renewed energy and enthusiasm taking a prime time slot for the 2019/2020 season. Fernando Gonzalez, Gary Flores Morales, Luis Rascon, Jose Galvan, and Alberto Ramirez band together to offer toe-tapping danceable music in both English and Spanish. The most fun you can have on a Friday Night. A huge hit last year, you can expect an evolution of new material along with old favorites. Dancing is recommended during the shows, and we are certain you will not be able to sit still for very long. Piel Canela joins us all season long, and look for them at our Market Days on certain Saturdays.
Denita Asberry brings the kind of charisma portrayed only by a real legend to her performance as Aretha Franklin in the award-winning live tribute show Legends In Concert. Denita's confidence shines with experience and confidence as she electrifies audiences with her uncanny look and powerful voice.
A professional singer and performer since the age of 16, Denita knows her craft well and is equally versed in jazz, pop, rock and rhythm & blues. She began impersonating her favorite singers in the National Touring Company of BEEHIVE. There she honed the character and movements of Aretha Franklin.
Audiences showed their appreciation by telling Denita that she had a striking resemblance to a young Aretha Franklin. From this experience, Denita began her tribute to the superstar. Today, Denita performs throughout the U.S and internationally as the Motown diva. With the resurgence of Motown, Denita is busier than ever and continues to delight her fans.
Luis Villanueva, born and raised in Chiapas in southern Mexico, began his musical career at age 11 in the Azteca Chiapas Hope Symphony Orchestra. at his young age he begins to participate in local singing contest and later moves to Puerto Vallarta to have more opportunities in music. Winning local and national contests already in Puerto Vallarta, he begins to succeed with his shows like, The Gospel Brunch, Naked Boys singing, Revival show etc. Thus, having his own audience, during the last year he has worked on his original music, making compositions and production together with Fernando Uribe, pianist, music director and producer. Luis continues his run at the Palm with "Mr. Curiosity", a look at the music of the 80's, leading you to an era where George Michael, Erasure, Culture club, Spandau Ballet, Madonna and more, were topping the charts.
The Kinsey Sicks return to The Palm to celebrate 20 years with Oy Vey in a Manger. In this show, we find Angel, Winnie, Trixie, and Trampolina trying to sell off their manger – yes, that manger – before it's foreclosed upon. Crises arise, secrets are revealed, Jewish-Gentile tensions surface, and mayhem ensues – all in glorious four-part harmony.
Oy Vey boasts The Kinsey Sicks reinterpretations of holiday classics, such as "God Bless Ye Femmy Lesbians," "Satan Baby", and "I'm Dreaming of a Vanna White Christmas", plus hilarious Jewish satiric fare, including "Don't Be Happy, Worry," the Chanukah spa classic "I Had a Little Facial" and, of course, the requisite and new Christmas cuisine standard, "Soylent Night."
Another holiday presentation comes from Sutton Lee Seymour. Known as the "Robin Williams of Drag," Sutton Lee Seymour is New York City's campiest live singing queen of stage and screen, now touring her best selling shows from coast to coast in the United States, Mexico, Brazil, Europe, and also the seven seas with Atlantis Events! This year, Sutton presents "Stocking Stuffer" and comedic look at the holidays through jokes and song. Her shows are always filled with great vocals, dance and some of the craziest antics you have ever seen. Sutton is with the Palm for the entire season with her new show "Booby Tunes," which starts in January.
On a quick break from her ten-show-per-week schedule as the emcee of one of Vegas' hottest shows, drag sensation Edie brings her solo show The Palm for 2 nights only! Direct from Cirque du Soleil's hit show Zumanity where she stars nightly as the "Mistress of Sensuality" at the NY-NY Hotel & Casino in Las Vegas, Edie has performed over 5500 shows for over 5 million people.
At The Palm, the leggy showgirl will sing and dance her way through a high-octane hour of original songs and standards all with her signature '60s go-go style. Add her famous high-kickin' choreography, stories from her life in Sin City, and her witty, off-the-cuff audience banter and you have the reason the San Francisco Chronicle "strongly advises seeing the incredible Edie whose talent and legs go on forever."
The Palm is proud of its line up this season, and we think you will agree. With are returning favorites, and exciting newcomers, we think we have one of the best seasons yet. You can purchase tickets online for all of our shows, or you can visit the box office in person. We can answer all your questions.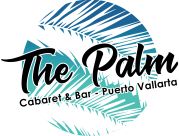 Open 7 nights a week, The Palm Cabaret and Bar features 3 shows per night, with performances at 5:30 pm, 7:00/7:30 pm and 9:30 pm. For more information and the 2019-2020 season's complete line-up, visit ThePalmCabaret.com.
The Palm Cabaret and Bar is located at 508 Olas Altas in the heart of the Puerto Vallarta Romantic Zone. Tickets to all shows can be purchased at the venue's box office, which opens daily at 10 am, or online at ThePalmCabaret.com.
For more information, click HERE, call (322) 222-0200, or follow The Palm Cabaret and Bar PVR on Facebook.