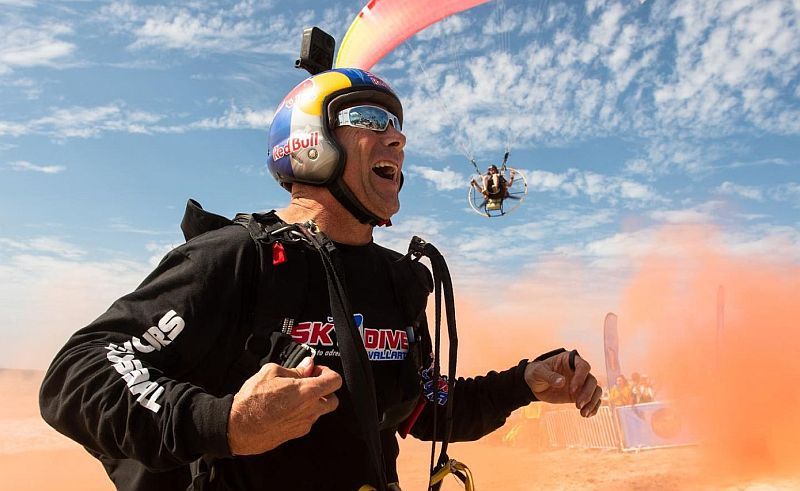 Nayarit, Mexico – Get ready for an adrenaline-packed extravaganza in three of Nayarit's magical towns as "Nayarit desde el Cielo" (Nayarit from the Sky) takes flight, featuring the world's top 18 acrobatic skydivers. Sponsored by the Secretaría de Turismo (Tourism Ministry), this high-octane event promises heart-pounding action and breathtaking views.
The thrilling descent kicks off on November 18th at Puerto Balleto, Islas Marías, Nayarit's newest oversea tourist destination. Accessible by ferry from the ports of San Blas or Mazatlán, Puerto Balleto was recently designated as Nayarit's newest Magical Town by the Tourism Ministry. Adventure enthusiasts will find plenty to explore in this coastal gem.
On November 19th, the competition moves to San Blas, another Magical Town, where visitors can revel in the town's revamped harbor, historical attractions like the Contaduría Fort, pristine beaches, and mangrove tours along the Tovara River.
The grand finale unfolds on the picturesque island of Mezcaltitlán, often dubbed "the Venice of Nayarit." Here, professional parachutists will take the plunge, surrounded by charming waterways suitable for boat rides, tantalizing regional seafood cuisine, and an abundance of natural beauty.
Best of all, "Nayarit desde el Cielo" is a free event, inviting both professional skydivers and curious travelers to explore these three captivating destinations, cherished as the pride of the Cora lands. With numerous surprises and engaging activities in store, this festival guarantees an unforgettable experience for all. Don't miss out on the adventure of a lifetime!