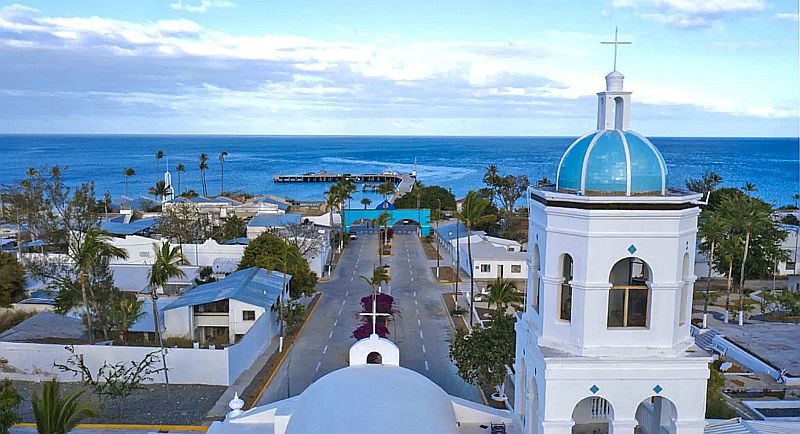 San Blas, Nayarit – Mexico's Islas Marías, once known as the last island-prison in the Americas, has undergone a remarkable transformation into an educational tourist attraction. This four-island archipelago, known for its stunning beauty and rich biodiversity, has undergone a dramatic transformation from being a feared and isolated prison to becoming a haven for eco-tourism.
To celebrate this transformation, the Government of Nayarit is inviting people to join the first-ever Half Marathon to be held on the archipelago. Registration is now open on the event's official website, and they are welcoming up to 200 runners. Even if you don't want to run, you can still join as a spectator and explore this Protected Natural Area.
Mark your calendars for November 18th, which is when the marathon will take place. Registered runners will receive round-trip ferry transfers from San Blas, meals, competition kits, and accommodations – all for less than 4,000 pesos.
For those who wish to accompany the runners and visit the islands, there are packages available on the official destination website for around 7,000 pesos per person. Plus, the race website offers special discounted packages for the runners' companions.
The marathon will cover a distance of 21 kilometers, following a circuit around Puerto Balleto, where the pier serves as the gateway to the archipelago. After the race, participants and their companions can look forward to adventure and hiking tours exploring the historical and natural wonders of María Madre Island.
On the same day as the marathon, an exciting event called "Nayarit desde el cielo" will take place. It will feature 18 of the world's best acrobatic skydivers, who will perform daring maneuvers and free falls over the islands, showcasing their incredible skills.
This newfound transformation of the Islas Marías from a prison to a thriving tourist destination promises a unique and unforgettable experience for both runners and spectators. It provides an opportunity not only to witness the archipelago's natural beauty but also to appreciate its remarkable transformation from a place of isolation to one of wonder and adventure.