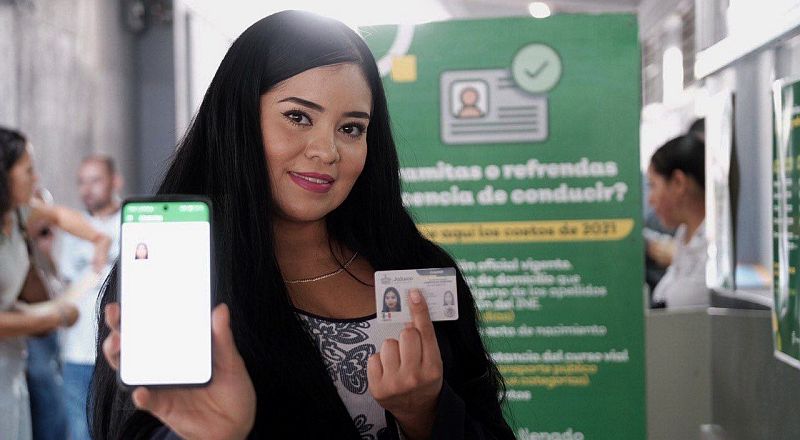 Puerto Vallarta, Jalisco, Mexico – Since the Jalisco Secretary of Transportation introduced the country's first digital driver's license last month, nearly 70,000 drivers have downloaded this official document onto their mobile phones.
On August 15th, the Jalisco Digital License application made its debut, offering a convenient option for those who already possess a physical driver's license. This digital version carries the same legal weight as its physical counterpart, and serves as a backup in case of loss of the traditional plastic card.
What sets the digital license apart is its cutting-edge Advanced Electronic Signature, a robust security feature that significantly reduces opportunities for corruption and ensures accountability of not only license holders, but also the authorities responsible for enforcing road regulations.
With the digital license at their fingertips, drivers can navigate the roads with confidence. For example, when pulled over by a Traffic Police officer for a violation, drivers can now simply present their digital license for inspection. There's one exception to this rule: drivers with licenses for Public Transport (C2) and Taxi services (C3) are not eligible for this convenience. These drivers must continue to carry their physical licenses.
Obtaining the digital license is a breeze. As soon as drivers complete the new license or renewal process at the Licensing and Registration Directorate of Setran, (in Puerto Vallarta, driver's licenses are obtained at the UNIRSE office), the digital version is automatically generated. All that's left to do is download it from the official app. And the best part? There is no additional cost, as the digital license is included in the standard license fee.
If you already have a valid physical license, follow these steps to get the digital license:
Download the Jalisco Digital License app from the State Government on your mobile phone, iOS version [link] and Android version.
Scan the QR code on the physical license.
Verify your identity through facial recognition.
Enter the code sent via SMS or Email for the download.
In a world that's increasingly digital, Jalisco's introduction of the digital driver's license represents a leap into the future, simplifying the lives of drivers and enhancing security on the roads.