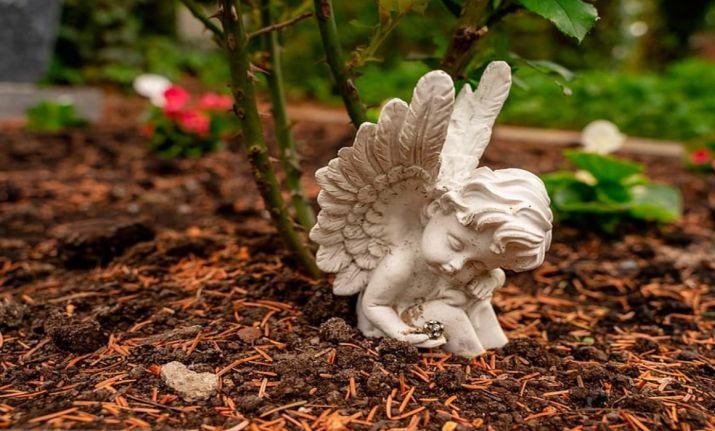 Puerto Vallarta, Mexico – On November 2 from 6-9 pm, Vallarta Botanical Garden will host 'Noche de Los Muertos,' a party to celebrate Garden members. The evening includes the inauguration of the "Los Angelitos de Mexico" art exhibit by David Allen Burns and Austin Young of the Fallen Fruit Project, a prehispanic dance show, a day of the dead altar, and an open bar with dinner.
Noche de Los Muertos Event Program
6:00 pm
• Inauguration and Art Exhibit "Los Angelitos de México" with David Allen Burns and Austin Young
• Welcome Flower for the Ladies
• Open Bar at Our Lady of the Garden Chapel
6:30 pm
Prehispanic Dance Show with offerings of Copal in the Hall of Flowers
7:00 pm
Mexican Buffet and Open Bar in the Restaurant Hacienda de Oro
6:00-9:15 pm
Altar of the Dead Exhibition
6:00-9:00 pm
Catrina Contest with Prizes
8:00-9:00 pm
Bonfire
This event is FREE for Members with the following membership levels: Benefactor, Guardian, Trustees, and Copa de Oro. Each membership admits two people only. Members wishing to bring additional guests and the general public may purchase tickets for 1,500 pesos ($84 USD) at vbg.wildapricot.org. A ticket is required for entry, so get yours today!
Visit the internationally famous Vallarta Botanical Garden located just 30 minutes south of Old Town at Km. 24 on Highway 200 and easily accessible by public transportation and taxi. This 74 acre wildlife preserve and botanical garden have something fun for everyone. Over 200 species of birds have been observed on the Garden's grounds. Don't forget to bring your swimsuit for a refreshing dip in the jungle river. See plantings of vanilla, chocolate, and hundreds of other botanical delights! Open daily from 9 am to 6 pm. Admission is just $200 pesos. For more information, call (322) 223-6182 or visit vbgardens.org.