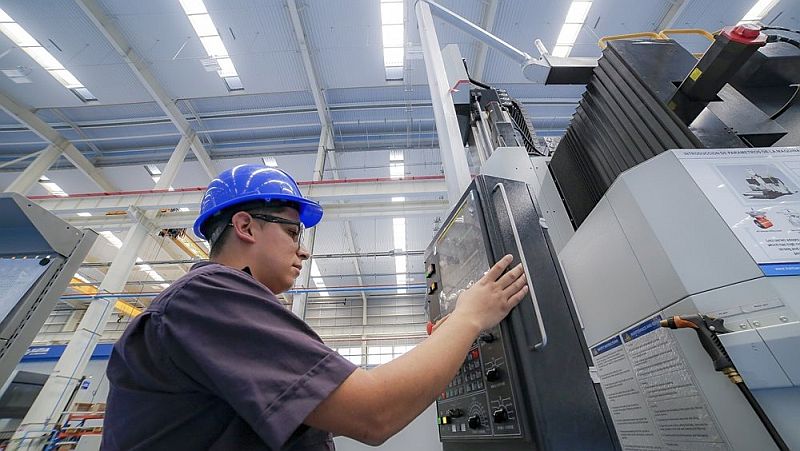 Guadalajara, Jalisco, Mexico – In a significant milestone for the state of Jalisco, more than 2 million workers are now registered within the formal sector. This achievement marks a historic moment for Jalisco and places it in the second position nationally in this area, following Mexico City and Nuevo León in third, according to figures published by the Mexican Social Security Institute (IMSS).
The Government of Jalisco, in collaboration with the General Strategic Coordination of Economic Growth and Development and the associated secretariats, has implemented a series of actions and policies in partnership with private enterprises and labor unions. These measures have created an environment conducive to the growth of businesses, entrepreneurship, and the generation of employment opportunities.
Roberto Arechederra, the State Secretary of Economic Development, expressed his satisfaction, saying, "Jalisco has more than two million workers registered with Social Security. Formal workers are an integral part of the dynamic in our state, positioning us as the second-largest entity for worker generation in this sector. We are committed to continuing to provide opportunities for the talented individuals and families of Jalisco."
In October 2023 alone, the state celebrated the creation of 14,071 new jobs, which means that more Jalisco residents now have social security and a stable income source, contributing to the economic well-being of their families.
In the cumulative period from January to October of this year, a remarkable 929,794 new formal jobs were generated nationwide. Jalisco made a substantial contribution to this figure, accounting for 80,469 new positions, equivalent to 9% of the national total.
These achievements underscore the commitment of the State Government, in collaboration with local business owners, to improve the quality of life for its residents. Despite the challenging times when 95,331 formal jobs were lost during the height of the COVID-19 pandemic, Jalisco's continued efforts have solidified its position as a leading player in the country's labor landscape.
Furthermore, Jalisco has broken multiple economic records, experiencing its highest economic growth since 2005. The state now boasts the maximum number of formal companies, the highest job generation in the last five years, attracted the largest Foreign Direct Investment in the past seven years, registered the highest annual growth in exports over the last decade, and has reached its maximum contribution to national economic growth since 2005. These achievements signal a prosperous and promising future for the state of Jalisco and its residents.