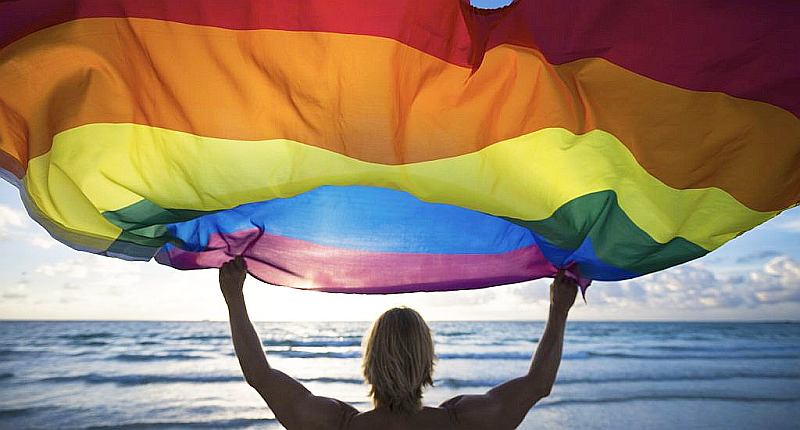 Puerto Vallarta is gaining recognition as a beacon of diversity and inclusion. The city's dedication to fostering an environment where everyone feels valued and respected is being acknowledged, thanks to its nominations in five categories at the 2023 LGBTQ+ Travel Awards Mexico.
The LGBTQ+ Travel Awards Mexico recognize outstanding achievements in the tourism industry, focusing on destinations that prioritize inclusion, exceptional service, and top-notch hospitality. Puerto Vallarta has received recognition in several key categories:
Beach Destination of the Year: Puerto Vallarta's stunning beaches and warm atmosphere have earned it a well-deserved nomination.
Concept Hotel of the Year: Almar Resort, a leading hotel in Puerto Vallarta, stands out for its LGBTQ+ friendly atmosphere and has been nominated in this category.
Restaurant of the Year: Café des Artistes, a renowned dining establishment in Puerto Vallarta, has been recognized for its commitment to diversity and inclusion.
Admirable Project of the Year: Vallarta Pride, an initiative celebrating LGBTQ+ culture, has been acknowledged for its significant impact on the community.
Ally of the Year: The Grand Miramar Puerto Vallarta Resort has been nominated as an ally for its support of LGBTQ+ inclusion.
Voting for the awards is open to the public on the unetlgbt website and will close on October 10. The winners will be revealed at the International Gala on October 26 in Morelia, Michoacán, where they will be honored in the presence of Tourism Secretaries, representatives from the tourism industry, and community leaders.
Puerto Vallarta's commitment to creating a respectful environment and offering a wide range of LGBTQ+ friendly options, including tours, festivals, restaurants, beach clubs, and bars, has garnered national and international acclaim. Notably, it has received prestigious awards like the Gay Travel Awards and consistently ranks as a "Trendy Pride Destination" and one of the "Best LGBTQ+ Destinations" on Airbnb.
These nominations reaffirm Puerto Vallarta's status as a leading sun and beach destination in Latin America and the world's second most popular LGBTQ+ destination. It continues to provide safe and welcoming spaces for both domestic and international LGBTQ+ visitors, demonstrating that the journey toward equality and inclusion is an ongoing endeavor that this vibrant city is fully committed to.