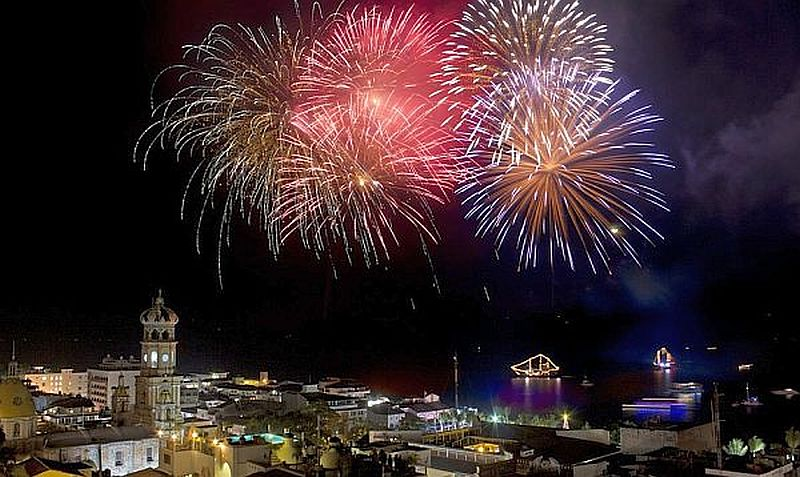 Puerto Vallarta, Jalisco, Mexico – On Wednesday, May 31, 2023, our beloved Puerto Vallarta will be celebrating its 105th anniversary as a municipality, and its 55th as a fully-incorporated city, with a great celebration on the Malecón.
The commemorative program for this double anniversary will begin at 5:00 in the afternoon at the Los Arcos del Malecón amphitheater, with the presentation of Jessi del Carmen Valente Flores, winner of the 'Impulso Musical' contest organized by the Instituto Vallartense de Cultura, who with her voice and stage presence will demonstrate the great talent to be found in Vallarta.
At 6:00 pm, a Solemn Session will take place at City Hall, where the municipal government authorities, headed by Professor Michel, will present the 2023 Premio Vallarta awards. The highest accolades given to the people of Puerto Vallarta, these awards are given to Vallartenses who have acted for the benefit of the community in one way or another. Traditionally, the Premio Vallarta awards are presented to 7 people in different categories: arts, culture, sports, education, social assistance (DIF), tourism and ecology.
At 8:00 pm, the traditional anniversary cake will be cut and las mañanitas will be sung at Los Arcos del Malecón. All who participate get to eat a piece of the city's gigantic birthday cake. Afterwards, the Municipal Folkloric Group 'Xiutla' will fill the amphitheater with the color, tradition and joy of these celebrations.
At 9:30 pm, in the stage area, which will be installed near the lighthouse on the boardwalk, the Nahuales Show group will perform and, an hour later, the Zafiro Group will take the stage.
At 11:00 pm, Angélica and Manuel Vargas, accompanied by Mariachi, will add a regional touch to this celebration, and at 11:45 pm, the sky over the bay will light up with the pyromusical show, which will be the preamble to a spectacular closing at 12 midnight with the presentation of a surprise musical artist.
The BanderasNews Team would like to extend a very happy birthday and anniversary to Puerto Vallarta. We are proud to be a part of the community and we wish our beloved city, its citizens and visitors a safe and joyous celebration.